Heathers the Musical will take to the road throughout 2020 for the first time, following on from its London success.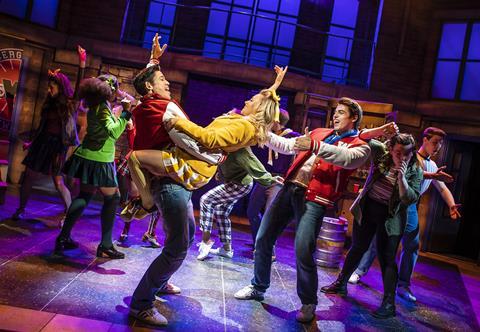 Described as the 'sassiest show around', the musical spent time at London's The Other Palace and also enjoyed a spell at the Theatre Royal Haymarket in 2018.
It has been revealed that the production will travel to Brighton, Liverpool, Cardiff, Sheffield, Edinburgh, Milton Keynes, Sunderland, Bristol and Wimbledon on the run, with further dates and venues to be announced soon.
Full casting is still yet to be revealed too.
About the musical
'Welcome to Westerberg High, where Veronica Sawyer is just another of the nobodies dreaming of a better day.
'But when she's unexpectedly taken under the wings of the three beautiful and impossibly cruel Heathers, her dreams of popularity finally start to come true.
'Until JD turns up, the mysterious teen rebel who teaches her that it might kill to be a nobody, but it is murder to be a somebody'.
The black comedy is produced by Bill Kenwright and Paul Taylor Mills, and is based on a 1980s cult teen film of the same name starring Winona Ryder and Christian Slater.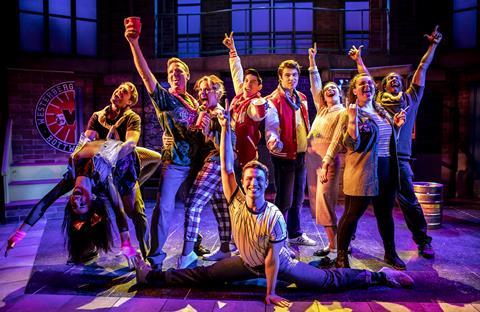 Further details
The run will open at Brighton's Theatre Royal on 26th May 2020, stretching across the UK with its current booking period ending at Wimbledon New Theatre on 26th September.
Laurence O'Keefe and Kevin Murphy's hit musical adaptation has enjoyed runs in Los Angeles and New York, plus its West End premiere saw it become the highest grossing show at The Other Palace.
It is directed by Andy Fickman, with choreography by Thriller Live's Gary Lloyd, design by David Shields, lighting by Ben Cracknell and sound by Dan Samson.
The show runs for approximately two hours 30 minutes, including an interval.