The world's most famous flower show and highlight of the gardening calendar is still going ahead for 2020…virtually.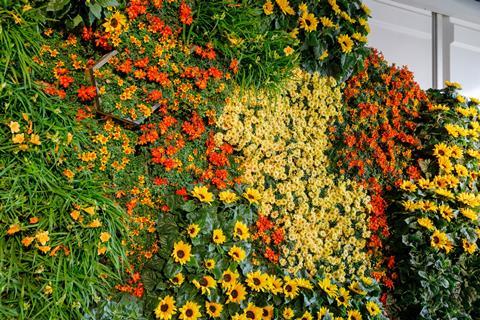 Although this year's event has inevitably had to be cancelled due to the coronavirus pandemic, the RHS has announced it will create an online version to celebrate the great horticultural industry and joys of gardening.
It will take place during what should have been 'show week' running for the public from Tuesday 19th May until Saturday 23rd May, with 'press day' on Monday 18th.
Whilst organisers cannot create the actual show at The Royal Hospital Chelsea, designers, growers, exhibitors and others from across the horticultural industry will come together online to share the joy of gardening.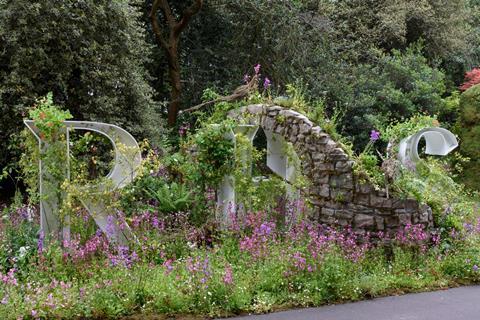 In an open letter published on the RHS website its director general Sue Biggs CBE has said: "All of us here at the RHS have been extremely touched and moved by all the support, kindness and offers for help from the horticultural industry, our members, volunteers, show visitors, the BBC and so many more following the sad cancellation of RHS Chelsea Flower Show and our other shows and garden events until 30th June due to Covid-19.
"When so many people, businesses, charities and everyone in the horticultural industry are going through such tough and challenging times, we are even more grateful for this support and people taking time to get in touch. Which is why I wanted to write this note and thank you all – it has meant so much to all of us who have the honour and joy of creating this world famous gardening show."
So how will it work?
Throughout the week the RHS website will become host to an online platform sharing free, inspiring content from the great and the good of the gardening world.
Each morning the show will kick off with a tour from one of the world's leading garden designers, florists or gardening personalities of their own private gardens as they share their top design tips, favourite planting combinations and gardening trends with virtual visitors.
Only the very best nurseries and growers from across the country are chosen to exhibit at RHS Chelsea. Virtual visitors will get an insight into how some of the world's best quality plants are grown, as a selection of UK growers take visitors on exclusive behind-the-scenes tours of their award-winning nurseries.
Some will be replicating the spectacular plant displays that were due to fill the Great Pavilion, the jewel in RHS Chelsea's crown at home for the world to enjoy.
These leading growers will also host daily potting bench demonstrations, sharing their specialist plant expertise, growing techniques, tips and advice on how to keep plants happy and healthy.
For those looking to expand their gardening knowledge, throughout the week, every lunchtime, RHS Advisors will be joined by a special guest for an interactive Q&A session. Chelsea enthusiasts will also have a chance to cast their vote on the RHS Chelsea Plant of the Decade, the RHS Chelsea Product of the Year and the BBC/ RHS People's Choice Garden of the Decade.
RHS Shows postponed
All of the RHS' Flower Shows have been cancelled apart from Hampton Court Palace Garden Festival which is postponed until 10th - 15th September; Hyde Hall Flower Show postponed until 2nd - 6th September and Rosemoor Flower Show postponed until 18th - 20th September. The charity said this was in line with Government advice.

The full list of events that have been cancelled from now are as follows:
RHS Malvern Spring Festival, 7th - 10th May.
RHS Chelsea Flower Show, 19th - 23rd May.
RHS Chatsworth Flower Show, 11th - 14th June.
RHS Garden Harlow Carr Flower Show, 26th - 28th June.
RHS Flower Show Tatton Park, 22nd - 26th July.
RHS Garden Wisley Flower Show, 8th - 13th September.
The RHS said those who have purchased tickets for any of the cancelled shows will be contacted and have said there is no need to contact them unless it is an emergency.
Visit RHS.org.uk for updates.