Part of Walmer Castle's gardens, known as the 'Glen', has reopened for the first time in 100 years, welcoming visitors to the once Tudor Artillary fort.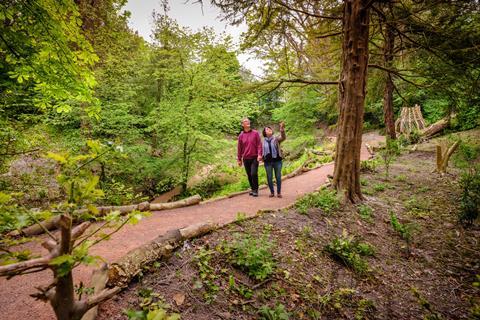 The former chalk quarry in Kent, known as the 'Glen' was created by William Pitt and his niece Lady Hester Stanhope, and could previously only be glimpsed through an array of trees.
Groups can now explore every corner of the castle's 11 acre grounds as well as its lost quarry garden for the first time.
The restoration of the area was part of a £2.3m investment, including a £1.35m grant from the National Lottery.
Mark Brent, English Heritage head gardener at Walmer Castle, said: "Walmer Castle and Gardens is one of English Heritage's hidden gems and this project has really allowed us to do justice to the pleasure grounds beyond the formal gardens.
"The 'Glen' in particular was at risk of being permanently lost so we are delighted that we have been able to reclaim it for future generations to explore."
Pre-booked groups can opt for a guided tour tailored to what it is you want to know, led by a member of the gardens team.
What else is new?
English Heritage has also re-presented the Paddock and surrounding woodland to more closely resemble its original layout.
A new glasshouse café can be found in the Kitchen Garden, with indoor and outdoor seating for 54 people.
The Wellington Room, complete with the armchair where the Duke of Wellington died has been refurbished.
Access routes around the site have also been improved along with upgraded toilets.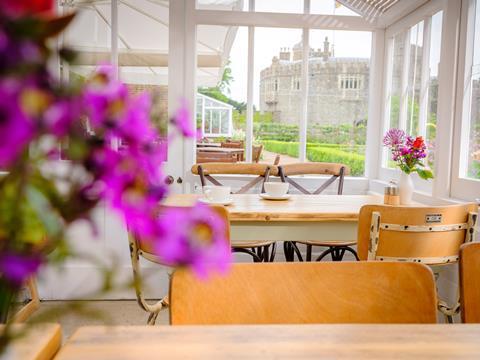 Highlights of Walmer Castle
Groups can visit the space created for the Queen Mother's 95th birthday in the castle's gardens, featuring an arched pavilion, rectangular pool and lined with roses she loved.
The Broadwalk has flowerbeds planted with a wide range of fruit and vegetables, including traditional Kentish varieties of apples and pears.
Built by King Henry VIII, Walmer Castle was used as an artillary fort in 1539-40, offering an insight into the Tudor era.