Holiday park operator Parkdean Resorts is getting set for a bumper year of investment, with £40.7m due to be spent across its estate, with a primary focus on new accommodation for 2019.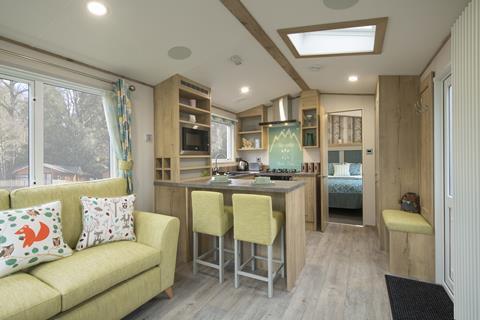 The pledge takes Parkdean Resorts' investment to over £165m since 2016 and will see new caravans, upgrades to accommodation and retail developments take place UK-wide.
A closer look at the investment
Overall, £22.5m is due to be spent enhancing the caravan and lodge offering, which will see more than 760 new caravans introduced and £4.4m worth of refurbishments take place. Meanwhile, £1.5m will allow for 18 new luxury lodges to be added across eight locations.
A further £9.5m will then be spent on strengthening the park infrastructure and £18.m will see retail developments on parks across the country.
Additionally, and in an innovative move, 53 one-bedroom caravans will be launched across 12 parks, specifically designed for couples, empty nesters and retired people.
Lodges will also be expanded across parks, particularly those with four bedrooms and 16 hot tubs will be added to a number of existing sites in key destinations including Tummel Valley in Scotland and Warmwell in Dorset.
Speaking of the investment, chief executive, John Waterworth said: "It is with great pride that we announce a further significant investment across our parks this year, ahead of the 2019 season.
"Work is already underway to bring in these changes to accommodation, retail, entertainment and many other elements that make up the Parkdean Resorts experience, which we continue to build upon while listening to customer feedback and reacting to market demand."
Booking a group stay with Parkdean Resorts
Groups are welcomed by Parkdean Resorts, which has more than 65 holiday parks across the UK and a range of caravans and lodges, from one to four bedrooms.
GTOs can enquire online for a personalised quote, or for more information they can call the group booking team on 03301 234986.
For more information, visit www.parkdeanresorts.co.uk/holidays/group-accommodation/.