The historic Welbeck estate has reopened its Portland Collection gallery following an extended closure after the theft of its Portland Tiara last November.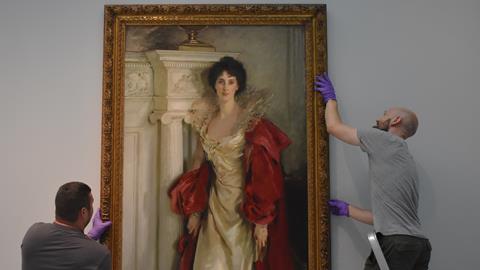 The Harley Gallery, near Worksop, has been given a fresh look while extensive additional security measures have been put in place.
The new display will showcase the historic Portland Collection, which was brought together across 400 years by the Dukes of Portland and their families who have lived on the estate since 1607.
Alongside the collection, will be the empty armoured glass case where the Portland Tiara was displayed before the theft. By doing this, curators hope that one day the tiara will be recovered and returned.
The displays have been designed by Real Studios, the team behind David Bowie Is… at the V&A Museum in London.
Men, Women and Things exhibition

The family's female ancestors form a large part of the new exhibition, taking a look at powerful women in the family's ancestry.
Lisa Gee, director of The Harley Gallery, said: "Our displays shine a light on the extraordinary women in the family's ancestry.
"From the first sci-fi writer to a natural historian and a great philanthropist, strong women have a history of thriving at Welbeck. With rare and beautiful portraits to wonderful china and silverware, the displays offer visitors the opportunity to study the wonderful treasures amassed by this single aristocratic family and now shared freely with us all."
Portraits to look out for on a visit
Margaret Cavendish, 2nd Duchess of Newcastle-upon-Tyne (1624 – 1674). Attributed to Sir Peter Lely, c.1665. The Duchess was apparently known for dressing in cavalier hats and waistcoats to emphasise what was considered her 'masculine' literary identity.
Margaret Cavendish Bentinck, 2nd Duchess of Portland (1715-1785) Thomas Hudson, 1744. The 2nd Duchess of Portland was part of the network of intellectual women, known as "the bluestockings." She developed the most important and largest collection of seashells in Europe.
Winifred Cavendish Bentinck, 6th Duchess of Portland (1863-1954), John Singer Sargent, 1902. Duchess Winifred used her position and wealth for the greater good and is known for her conservation work.