Fred. Olsen Cruise Lines has released a programme of cruising for summer 2023, offering a range of scenic sailings and cultural discoveries timed to coincide with special events ashore.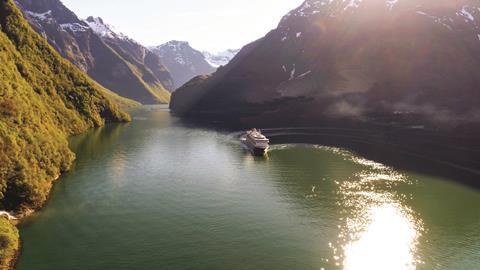 The new programme, which comes ahead of the full 2023/24 brochure, offers more than 40 sailings, departing between June and October 2023, with regional departures including Southampton, Dover, London Tilbury, Liverpool, Newcastle, Rosyth and Belfast.
The sailings will offer the chance to explore the Adriatic's lesser-known cities of Durrës in Albania and Koper in Slovenia, as well as witness the Midnight Sun in sailings to Arctic Norway and the opportunity to sail the Amalfi Coast at sunrise and sunset.
The small-ship cruise line is said to be currently developing an immersive programme of shore excursions which will include opportunities to make the famous Pasteis de Nata delicacies in Lisbon, and hike Bergen's Mount Floyen away from the typical tourist vantage points.
Highlights of the summer 2023 itinerary include:
Balmoral's 17-night Experience Spanish & Portuguese Traditions cruise, departing from Rosyth (Edinburgh) on 2nd July 2023 and taking in Malaga, Cartagena, Cádiz and Lisbon.
Braemar's eight-night Denmark with Fredericia Festivities cruise, departing from Dover on 2nd July 2023, cruising the Kiel Canal in Germany and on to Copenhagen.
Borealis' 15-night Exploring Northern Norway – the Land of the Midnight Sun cruise, departing from Liverpool on 4th July 2023 and crossing the Arctic Circle before cruising by North Cape and The Horn in Norway, and returning via Orkney.
On-shore experiences
Martin Lister, head of itinerary planning and destination experience at Fred. Olsen Cruise Lines, said: "We know that our guests want to have real experiences when they travel with us, and so we are already curating our tours programme to show guests the very best in the destinations we visit, away from the mass market tours and the large crowds.
"With us, guests can learn the Flamenco in Seville, rather than simply watching a performance, or can visit the rice fields in Valencia and learn more about how the farmers here helped shape the flavours of the region."