A number of 2020 Saga cruises will offer masterclasses from celebrity chefs such as Dean Edwards and Omar Allibhoy.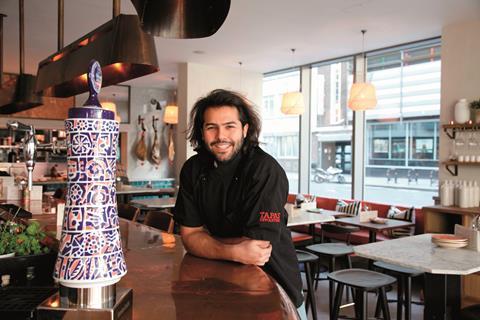 Fine dining has always been a focus for Saga Cruises, whose award-winning guest chefs will host destination-themed masterclasses, taking inspiration from France, Spain and Ireland, among others.
So which ships and cruises will benefit from award-winning cooking?
Irish Coasts and Cities, 8th – 15th March 2020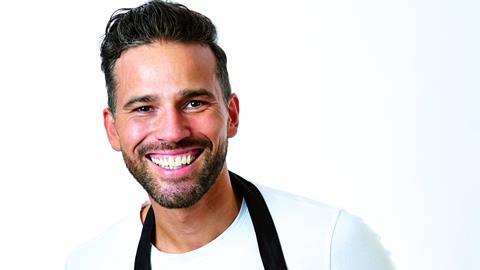 Dean Edwards will be joining guests on board Saga Sapphire in March, on a tour of the Emerald Isle. Voyagers might recognise him from BBC's MasterChef Goes Large in 2006, where Dean came second, or as a chef on ITV's Lorraine. Dean will also be sharing his expertise on another Saga cruise in October – Flavours of North Africa.
A Taste of Spain and Portugal, 23rd March – 11th April 2020
Spanish cooking will be the focus of Omar Allibhoy's masterclasses. The chef has several successes under his belt, from his Tapas Revolution restaurants to TV appearances, and will also be joining the Canary Island Flavours cruise later on in the year. There'll also be on-board wine tastings from Master of Wine, Conal Gregory.
Western France and Costa Verde, 23rd July – 7th August 2020
Those embarking on the 15-night cruise can join cookery masterclasses hosted Sean Wilson, best known as Martin Platt in Coronation Street but also a skilled cheesemaker with his own business – Saddleworth Cheese Company. Guests will be inspired by the ripe food and drink on this summer excursion, which includes an exclusive chateau dinner in Bordeaux; Galician wine tastings; and delicious seafood in La Coruña.
Ireland's Romantic West Coast, 6th – 15th September 2020
Spirit of Discovery will welcome Irish chef Rachel Allen, who will join a Q&A session and showcase her skills. Rachel has authored 15 cookbooks and opened her first restaurant in 2017. In between taking in the sights of historic Ireland, guests can also listen to myths and legends from local folklore experts.
This Sceptred Isle, 7th – 21st September 2020
Guest on board Saga's newest ship, Spirit of Adventure, can meet Nick Nairn, the youngest Scottish chef to win a Michelin star, as well as Paul Rankin, who opened Roscoff, the first Michelin-star restaurant in Northern Ireland. The cruise will follow the UK coastline with stops at Dublin, Edinburgh and more.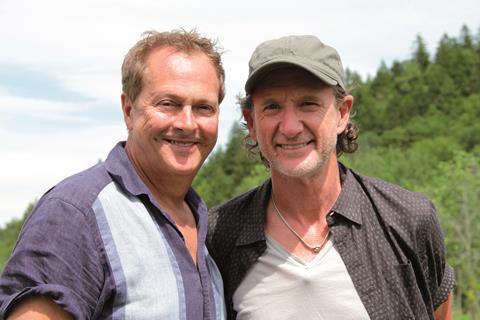 A Taste of France and Spain, 28th September – 10th October 2020
Spirit of Adventure will be setting sail again in the same month on a foodie tour of Europe, where guests can experience the cooking culture of France, Spain and Portugal. Daniel Galmiche, four-times Michelin star winner, will be leading masterclasses on French cuisine and exploring local specialities with guests during their stop at Bordeaux.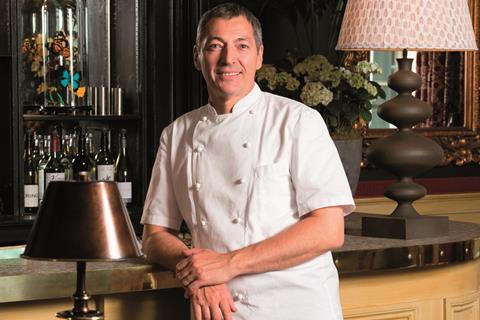 Flavours of North Africa, 31st October – 18th November 2020
Nargisse Benkabbou, The Observer's 'Rising Star in food', will be joining guests around the culturally rich regions of North Africa. Her Moroccan cooking demonstrations will be the perfect treat to accompany local food and wine tastings. Stops include Casablanca (after an on-board viewing of the classic Hollywood film), Algeria, Malta and Tangier.
Rhythm of the Caribbean, 15th November 2020 – 16th December 2020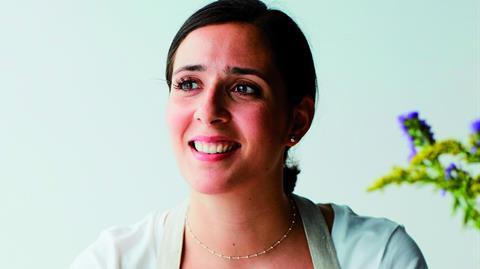 This mega 31-night cruise will be Spirit of Adventure's first voyage into the Caribbean, made all the more memorable by Kevin Woodford's attendance. The former restaurateur is a Saga Cruise favourite who always cooks up a storm of fun in his classes. Off-ship, guests can take excursions to the Bacardi Rum Distillery and the 'Isle of Spice'.
Groups interested in booking any of the cruises mentioned can contact the Saga Group Travel team on 0800 300 666.