Organisers of the annual Group Leisure & Travel Show and the Group Leisure & Travel Awards have confirmed a venue change for the exhibition and awards dinner scheduled for October in 2019.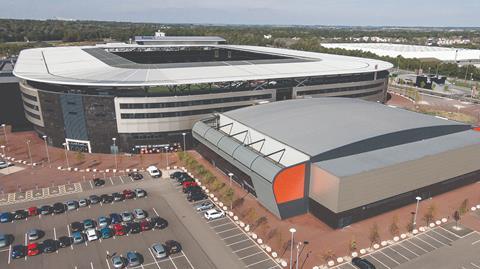 The exhibition will move to the exhibition venue at Stadium MK in Milton Keynes, part of the Stadium MK complex. The GLT Show visitor day will take place on Thursday 10th October 2019.
The black-tie awards dinner will be staged the previous evening of Wednesday 9th October 2019 at the Hilton hotel at Stadium MK.
Organisers have also revealed that the plan is for the events to return to Birmingham in 2020, starting a new ongoing alternating cycle between both locations.
The 2018 show, held at the NEC in Birmingham on Thursday 10th October, was another successful exhibition with visitors and exhibitors describing it as "great for ideas" and a "wonderful event".
About the move
Commenting on the change, show director Graham Yandell said: "We are always researching and reviewing what is best for our visitors, exhibitors and sponsors. This new structure means that we can extend the reach of both events and, by locating just north of London, bring in even more visitors, some of which will be new to the show.
"It's a brilliant modern venue in Milton Keynes with great logistics and facilities, plus free parking and very easy access for exhibitors. We actually stage another exhibition there for the food sector which has been very popular and successful, so we know what to expect.
"The adjacent Hilton hotel is also an established venue for industry dinners and other special occasions and will offer us and our partners very good facilities and convenient on-site accommodation, which will be an excellent resource for both these events. The changes freshen up these market leading events in a positive way and offer new opportunities for everyone. We are announcing now so all concerned can plan forward."
Stand bookings for the 2019 show and Awards Partnerships for the next promotion can be made by contacting Sharon Yandell on 01908 613323 or by emailing sharon.y@yandellmedia.com.
The message is book early, as both events are set to be a complete sell-out.
The 2018 show
Throngs of visitors came through the doors of Hall 19 at the NEC to meet and network with more than 200 exhibitors from the group travel industry and coach tourism sector.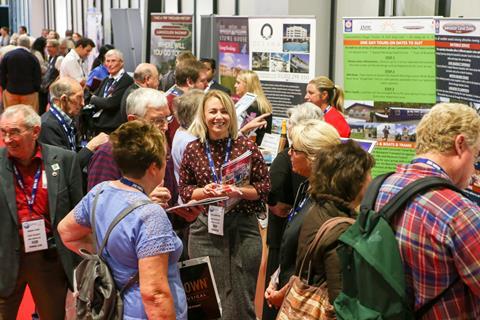 See more exclusive photos from this year's show in the Photo Gallery.
The show was moved to a bigger hall this year to accommodate an increase in the number of exhibitors and the volume of guests indicate that visitor numbers will also be up from last year.
Group organiser Michael Milner from the British Rail Staff Railway Society said: "The GLT Show is fantastic for finding deals and speaking to people face to face."
Exhibitor Lynn Hughes, coach tours manager for Whitworth Hall Hotel & Country Park, added: "This is our first time exhibiting at the show and it has been absolutely amazing. We have had a great deal of interest from group organisers and have provisionally got a booking for the whole hotel next year for a coach trip."
Read the special report about this year's show with more comments from visitors and exhibitors.