Tour operator Travelsphere has launched a new collection of tours including a 14-day Namibian Adventure and a trip to Jordan's Ancient Wonders.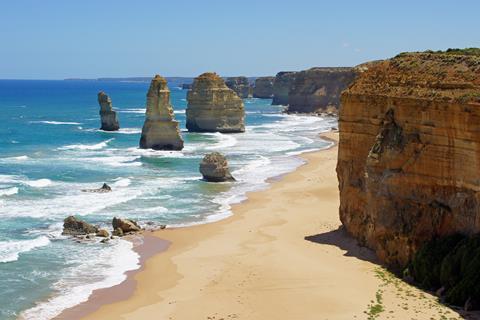 The latest holidays from Travelsphere also include two new tours to Australia, one of which is a 30-day trip taking in many famous landmarks.
The Wonders of Australia tour, which is currently booking from February to November, 2020, involves a scenic journey along the Great Ocean Road to Melbourne with an optional excursion to Phillip Island to watch the famous penguin parade. Groups will experience Sydney's spectacular sights too, including Alice Springs, Perth and Cairns - the gateway to the Great Barrier Reef.
Travelsphere is also running a 14-day Namibia Adventure, said to offer a 'discovery of the unique landscape in this fascinating country with its towering dunes, plains and mountains'. Highlights include the Namib Naukluft Park with its stunning 'moon landscape' and the Petrified Forest.
Another new trip is to the 'Lost City' of Petra as part of the eight-day Jordan's Ancient Wonders tour.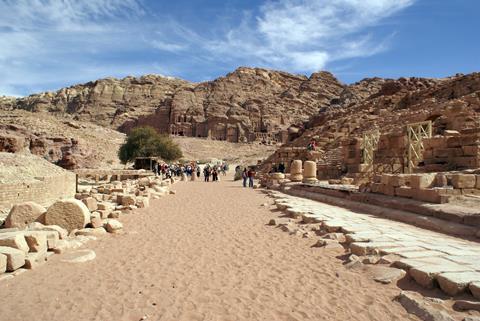 Some of the highlights include tours of Amman and the preserved Roman city of Jerash. Visit Mount Nebo and Madaba where St George's Church houses the Mosaic Map and discover the ancient Shobak fortress.
What else is new?
Alongside its latest brochure detailing more than 140 escorted tours across six continents, Travelsphere has unveiled a range of offers including an early booking saving of up to £1,000 per person, along with a low deposit of £99 on all holidays.
Alastair Campbell, Travelsphere's managing director, said: "For the first time, anyone booking two or more Travelsphere holidays at the same time will save £50 per person on each of the additional holidays. Our customers are incredibly loyal and so we are keen to reward those that make multiple bookings with us."
It has also launched a new campaign, 'Real Smiles' which, the operator says, focusses on the positive impact travelling with Travelsphere has on its customers.
Campbell added: "Real Smiles with Travelsphere, perfectly describes how our customers feel when they are on our holidays, whether it be seeing a lion in the Kruger National Park or enjoying a meal with a local family in Jaipur, the euphoric feeling that a holiday brings is something that will stay with you forever.
"We rebranded Travelsphere just over a year ago and our latest campaign is part of that journey. We spent a huge amount of time speaking to our customers and trade partners, and our 'Real Smiles' campaign encapsulates everything that people are telling us about the authenticity of their Travelsphere holiday."
More about Travelsphere
All Travelsphere holidays include flights, many of them from regional airports, local transfers, accommodation, looked after by a Travelsphere Tour Manager and unique insights from local guides.
The included meals, which are customised per tour, give a flavour of the local culture and cuisine, and there is always time to explore independently.
Travelsphere's Make Your Own Way offer means customers can choose to book their own flights and transfers, and meet at the first hotel – offering more freedom and flexibility.
GTOs can book a Travelsphere Holiday online at www.travelsphere.co.uk, or by calling 01858 581508.