The small vessels will take passengers on inland cruises through Scotland, France, Italy and elsewhere on six-night sailings.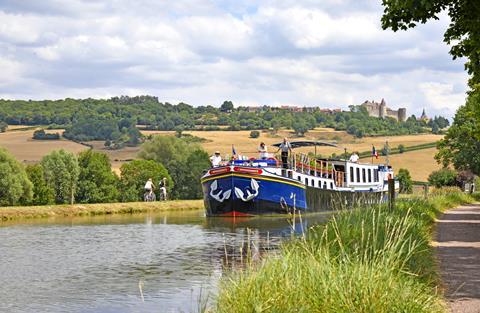 European Waterways' collection of vessels includes 17 hotel barges that will make inland sailings through France, Italy, England, Ireland, Scotland, Germany, Belgium, Holland and Luxembourg.
The barges can take up to 20 passengers, aiming to evoke a more intimate and informal atmosphere than that of a river or ocean ship. With a 1:2 crew ratio, barging experiences are described as having a high level of on board service sailing through intimate inland waterways that are otherwise inaccessible.
Derek Banks, managing director of European Waterways, said that the barge itineraries will include "a wide range of daily, escorted shore excursions", such as visits to "renowned wineries, champagne houses, oyster farms and chocolatiers" as well as "exclusive chateaux tours, led by the aristocratic owners themselves."
Each hotel barge cruise lasts for six nights, and includes air conditioned, en suite accommodation, gourmet meals and wine, daily excursions, local transfers and - on most barges - an on-deck spa pool.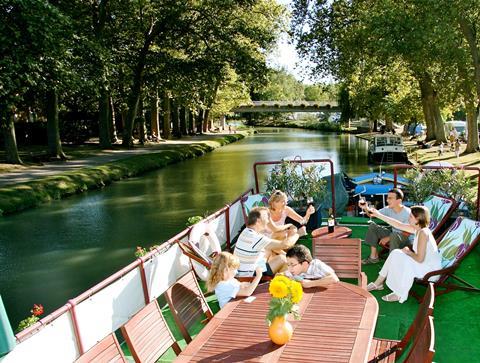 Here are some of the itineraries available on 2020/2021 dates:
La Belle Epoque, Northern Burgundy
Guests will be met in Paris, France and escorted to the 12 capacity vessel for a champagne reception to kick off the cruise. Some highlights of this trip are a visit to Abbaye de Fontenay, a World Heritage Site, and dinner with a Baroness at Château de Ricey-Bas.
Holland, Dutch Canals & Waterways
Two European Waterways' barges are scheduled to take to Holland's canals - Panache and La Nouvelle Etoile. Both the former, with a 12-person capacity and the latter, capable of taking eight passengers, set sail in the spring exploring the historic city of Haarlem, Leiden (the birthplace of Rembrandt), and more.
Scottish Highlander, The Caledonian Canal, Loch Ness & the Highlands
For an inland tour a bit closer to home, sailors can opt for a Scottish trip taking in sights like Cawdor Castle, a falconry display on Loch Ness and try local cuisine and whisky. This hotel barge takes up to eight passengers through its voyage along the Great Glen.
Barges can even be chartered, an exclusive option that suits groups of up to 20 people. Itineraries can then be tailored to the passengers' interests. Themed cruises can be arranged, such as a Whisky Trail through Scotland; a Golf Cruise around the UK and France; or a Wine Appreciation Cruise through regions of France and Italy. To find out more about private charters, visit www.europeanwaterways.com/experience/themed-cruises-2.
What else is new?
E-bike rentals will be available on most itineraries in France next year, allowing passengers to explore the smaller towns and villages by pre-ordered bicycle. Read more about rental opportunities here.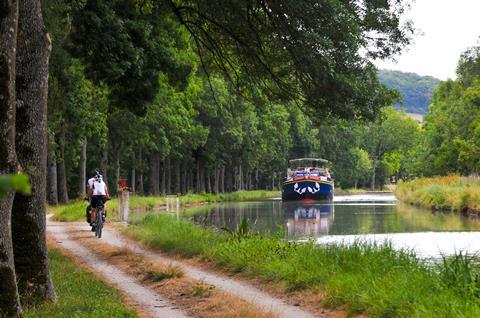 For anyone on the brink of booking a group trip, bookings made by 6th January 2020 will benefit from a 10% discount on cabins or selected charters.