Bury St Edmunds Tour Guides has created six new tours to celebrate 1,000 years since the Abbey of St Edmund was founded.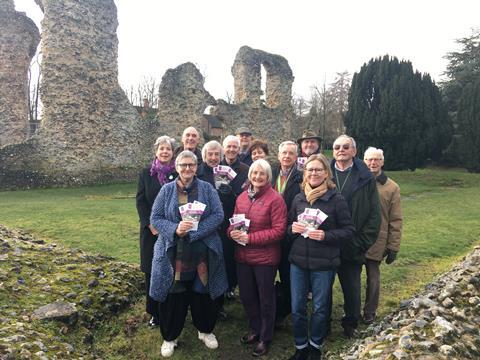 In light of the major anniversary, the town's registered tour guides have prepared for increased interest in the Abbey of St Edmund as a visitor attraction. They've put together six new Abbey-centric tours to be launched in May, alongside the Bury St Edmunds Festival:
Abbey Habits - understand everyday life in the Abbey.
The Dark Side of The Abbey - learn about turbulent events that took place here.
The Legacy of The Abbey - discover what happened when the Abbey was closed down.
Circling The Abbey - explore the Abbey precinct.
Bite-Size Abbey - a 45-minute lunchtime tour.
Funny Stories for an Abbey Birthday - an activity tour designed for children aged six and over.
The last of these will be run during the school holidays, while the Bite-Size Abbey Tour has been specifically designed for those who are busy yet interested in a brief overview of the site's history.
"We hope that visitors and residents alike will enjoy these new tours and in particular workers and visitors pressed for time in the town will get out and enjoy our new Bite-Size Abbey Tour during their lunch break in the beautiful surroundings of the Abbey Gardens."

John Saunders, town guide
Each of these experiences (excluding the Bite-Size Abbey Tour) lasts 90 minutes and are the product of extensive research, according to the organisers.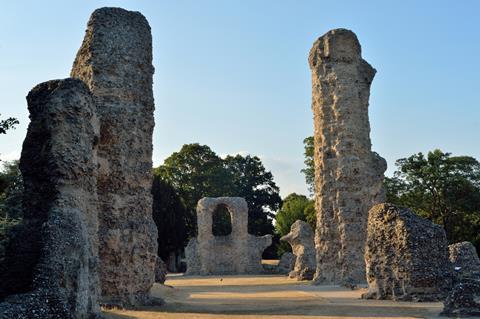 There are other events taking place in 2020 to mark the special occasion. Groups can plan a visit to the Abbey itself, an English Heritage site complete with a 14th century Great Gate, Abbey Gardens and 14-acre park. A sculpture exhibition among the Abbey ruins will take place throughout the year, and June brings the Aldeburgh Festival, an arts event opening at Edmunsbury Cathedral. You can see what else is planned here.