The new temporary exhibition will run until June and will explore the history of Durham Cathedral's Great Kitchen, whilst giving an insight into the food and drink prepared there in the past.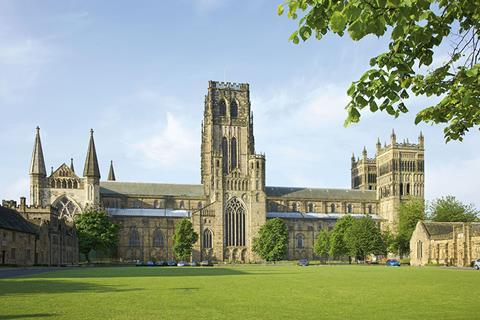 The latest temporary exhibition at Open Treasure, the museum experience at Durham Cathedral, looks at the story of the food eaten by its inhabitants over the centuries.
Built in the 14th century, the Great Kitchen is believed to be one of only two intact Medieval monastic kitchens remaining in England.
Food and drink was prepared in the Great Kitchen for over 650 years, and the new temporary exhibition, Feasting and Fasting: The Great Kitchen at Durham Cathedral, will celebrate its rich history.
Running from now until 1st June, the exhibition will provide groups with an insight into monastic life at Durham Cathedral.
Highlights of the exhibition will include what is thought to be the oldest known Medieval recipe book, a 14th century manuscript copy of the Rule of St Benedict which sets out the rules that governed feasting and fasting, as well as work of John Thacker, who was cook to the Dean and Chapter of Durham Cathedral for nearly 20 years.
After learning about the history of the Great Kitchen, groups can then continue their journey through to the kitchen itself, which is now home of the Anglo-Saxon treasures of St Cuthbert.
Booking a group visit to Durham Cathedral
Groups of all sizes are welcome at Durham Cathedral but pre-booking is essential. Groups of 12 or more can benefit from discounted admission, while private tours for up to 11 people can be arranged.
A range of catering choices, such as lunch or cream tea and scones can be arranged for after your tour. These are served in the Medieval Prior's Hall which is not normally open to the public.
Evening group visits can be scheduled after hours, subject to availability, and can include optional fine dining with bespoke menus.
For more information on the exhibition, visit www.durhamcathedral.co.uk/visit-us/open-treasure.