An audio-visual experience, that will make up part of the tour of the new Royal Liver Building 360 attraction, has been revealed ahead of its opening next month.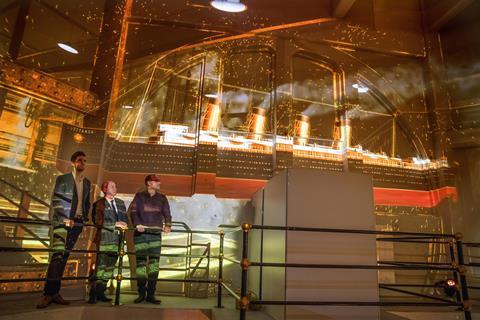 The listed Liverpool building is opening a new visitor attraction called Royal Liver Building 360 (RLB360) next month, which will take guests on an interactive tour of parts of the building.
The audio-visual experience within the Clock Tower of Liverpool's Royal Liver Building is described as an immersive experience, backed by an original music score, digitally-projected directly onto the walls of the historic clock tower within the 322ft Grade I-listed structure.
As part of the tour of the new attraction, this experience will allow visitors to discover the building's significance to Liverpool and how the city has changed in the 108-years since the Liver Building was built.
The installation was created by the design company (Holovis) behind projects such as Wicker Man at Alton Towers and Justice League: A Call For Heroes at Madame Tussauds.
More details about the experience
The clock tower presentation is just part of the overall RLB360 tour which will take guests from the building's lower ground floor visitor centre up to the 10th floor balcony. Visitors will then head to the clock room before climbing to the parapet of the 15th floor tower to gain 360° views across the River Mersey, Liverpool docks and the city beyond.
The show allows visitors to be place in the middle of 270° visuals for nine minutes, immersing them in each scene.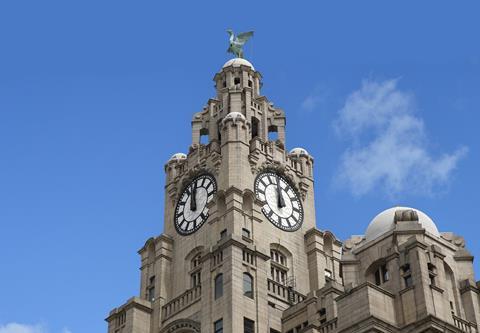 Allan Leech, CEO of Heritage Great Britain said: "We wanted to make use of the iconic clock tower structure, and needed to bring in a partner who could deliver an unforgettable, world-class experience, while remaining sympathetic to the building's listed-status.
"The resulting show, beamed onto the interior walls around our guests, uses ultra-modern audio-visual technology to create an unforgettable experience, telling the story of the Liver Building's place in the evolution of Liverpool, through its culture, sport, history and music."
About Royal Liver Building 360 
Royal Liver Building 360 (known as RLB360) has been designed, delivered and operated by Heritage Great Britain in partnership with Corestate.
The tour, which is suitable for those aged 7 years and over, will take approximately 70 minutes and is limited to groups of 14 people per time slot.
Tickets and information about Royal Liver Building 360 are available from the website.