The producers of the hit musical have announced a new leading lady in the West End show, plus a range of new faces who will feature in the production's UK tour.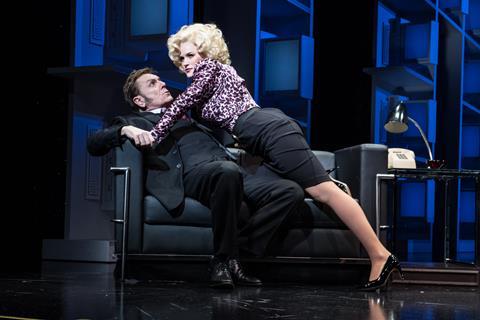 Chelsea Halfpenny will star as Judy Bernly at the Savoy Theatre, from 27th to 29th August, before taking to the role full-time from 2nd September.
Amber Davies' final performance as Judy in London, will be on Saturday 31st August, having played the role since the musical opened in February.
Bonnie Langford, Caroline Sheen and Natalie McQueen will extend their runs as Roz Keith, Violet Newstead and Doralee Rhodes respectively, appearing in the show until 11th January 2020.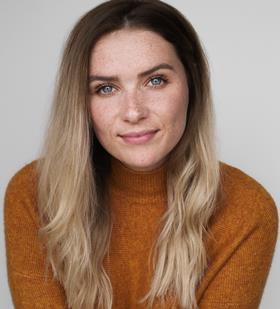 Brian Conley will play the part of Franklin Hart Jnr until the end of November.
Chelsea Halfpenny began her career in the children's television series Byker Grove.
She appeared as Amy Wyatt in Emmerdale for three years and was most recently seen as Alice Munroe in Casualty, a part she played for four years.
9 to 5 the Musical tells the story of 'Doralee, Violet and Judy - three workmates pushed to boiling point by their sexist and egotistical boss. Concocting a plan to kidnap and turn the tables on their despicable supervisor'.
Be in the know about the stars who will perform in a host of shows - we've done the hard work and put together a list of some of the latest announcements.
9 to 5 the Musical on tour
Amber Davies may be stepping away from the West End, but will reprise her role as Judy on the musical's 11- city tour, beginning on 6th September.
She'll be joined by Laura Tyrer as Violet, Sean Needham as Franklin Hart Jnr and Lucinda Lawrence as Roz Keith.
Best known for winning the ITV reality series Love Island in 2017, Amber Davies made her theatre debut in the West End production of the show.
Laura Tyrer previously played Velma Kelly in Chicago at the Phoenix Theatre and both Sean Needham and Lucinda Laurence will transfer from the West End cast.
The tour will begin its run in Birmingham, before travelling to a host of cities, including Glasgow, Manchester, Dublin and Cardiff.
For more information about the cast in both the London and national tour of the musical along with booking information visit 9to5themusical.co.uk