Entering its second year on the West End, the musical will be performed by the new cast from 10th February.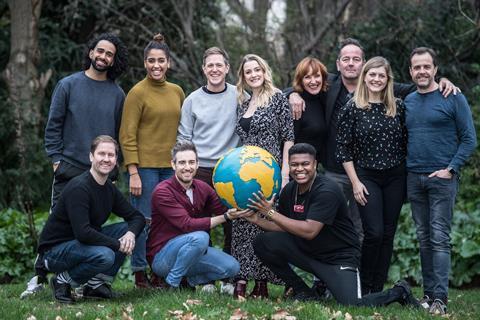 Telling the story of 7,000 air passengers grounded in Canada following 9/11, Come From Away has won four Olivier Awards including Best New Musical as well as several American accolades.
The show's original run was extended into early 2020 due to its success, and is now booking for performances until May at the Phoenix Theatre, London.
The new cast includes Tarinn Callendar (he appeared in the original London cast of Hamilton) as Bob and others, James Doherty (whose previous credits include In Lipstick, Aladdin and television appearances in Call the Midwife and Outlander) in the role of Claude and others and Alice Fearn (from her role as Elphaba in Wicked).
Kate Graham (Charlie and the Chocolate Factory, Beauty and the Beast) will also join the cast as Diane, and Alasdair Harvey (Harry in Mamma Mia!) is playing Nick/Doug.
About the show
Based on a true story, Come From Away is set a week after the 9/11 attacks, when 38 planes were unexpectedly grounded in the Newfoundland and Labrador province of Canada. The musical's characters are based on residents of the small town of Gander, who welcomed and took care of some 7,000 stranded passengers.
During the 100-minute musical, a cast of 12 play a total of 84 characters.
Audiences in Canada, Australia and North America have been able to see the show, which has also recently announced a tour of China from May 2020. Plus, there are plans to adapt it into a feature film.
Evening and matinee tickets are available now for performances until 23rd May.
Discounts are available for groups of eight or more – contact the group booking line on 020 7206 1174.