Visit Buckinghamshire & The Chilterns has created new itineraries, suitable for groups, linking to various films, TV series and authors.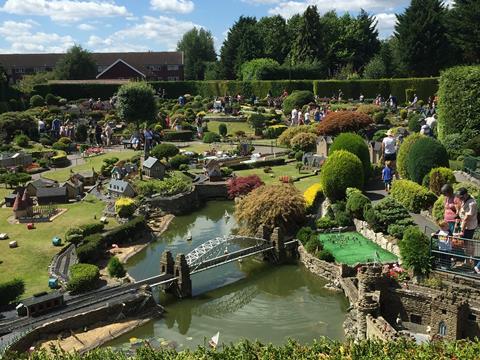 Students from the School of Aviation and Security have produced the new itinerary, in partnership with the tourism organisations, to promote the area's links to TV, film and literacy, also offering accessible options for every member of your group.
A three-day route takes in some of the county's historic connections, as well as places of natural beauty.
Lucy Dowson, tourism development manager for Visit Buckinghamshire, said: "The tourism sector is a major player in the Buckinghamshire economy, with approximately 2,300 businesses employing 23,000 people. More than £729 million is spent locally each year as a result of 10 million day trips and 1.1 million overnight stays in the county."
Film, TV and Literature - #3DaysInBucks
This three day itinerary incorporates visits to the resting place of Roald Dahl, a trip to Bekonscot Model Village & Railway, and Black Park, where parts of the Harry Potter series was filmed. Below is a taster of a sample trip to the county:
Day 1: Great Missenden and the Life of Roald Dahl
Great Missenden and the history of Roald Dahl are well connected. The writer lived in the village for 36 years until his death in 1990. In the village, groups can visit the Roald Dahl Museum along with many of the places which inspired him to write his stories.
The museum showcases original scripts from the book Matilda and many more artefacts. You can also visit the writer's grave, a short walk from the museum.
Day 2: Bekonscot Model Village and Railway and Black Park
The model village displays lots of historical buildings in miniature from and also features regularly in Midsomer Murders. Groups can also jump on board its model rail network that goes around the site, stopping at tiny stations.
Beaconsfield, a market town in the Chiltern Hills can be visited next, featuring the final resting place of Enid Blyton and has appeared in Inspector Morse and Les Misérables.
Black Park, a small drive from Beaconsfield is one of the UK's largest country parks in Wexham. It has hosted Harry Potter, James Bond and also Robin Hood.

Day 3: Turville Village, Hambleden Valley and Marlow
Like many of Buckinhamshire's towns and villages, day three encorporates more of the county's film and television links. There is also Afternoon Tea available in Marlow.
For a full breakdown of the three-day itinerary, you can see the brochure here