Beamish, The Living Museum of the North is set to open a 1950s terrace to visitors as part of Remaking Beamish, the biggest development in the museum's history.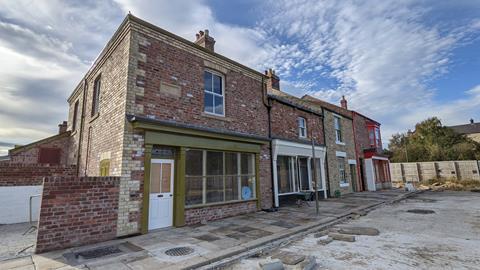 Due to open in February 2022, Front Street terrace will include a fish and chip shop, hairdressers and John's Café, a recreation of a popular café from Wingate, East Durham.
The open air museum in County Durham will base the new shops within the terrace on real establishments that were open during the period in and around the region.
The museum will recreate Middleton's Fish and Chip Shop, from Middleton St George, near Darlington and the exhibit, which will serve up the popular 1950s treat, will tell the post-war story of a trade hugely popular amongst the working class.
Front Street terrace will also include a hairdressers in a replica of an end-terrace shop from Bow Street in Middlesbrough. Visitors will be able to step into a typical 1950s waiting area, get their hair styled and can take a picture under the row of 50s hair dryers from the museum's collection.
From ice cream and Oxo to rock 'n' roll and courting couples, the interior of the ice cream parlour, John's Café, will be recreated as part of the new fixture.
No. 2 Front Street
No. 2 Front Street will be based on the former Spennymoor home of celebrated North East artist Norman Cornish who lived there from 1953 to 1967.
Norman arranged for some of the contents from his house, and from his studio in his later home on Whitworth Terrace, to be donated to the museum.
Beamish staff carefully recorded Norman's house before the contents were moved to the museum. Some of the items from his studio will be on display in the exhibit.
Group visits
Groups can 'travel back in time' at the attraction by taking a tram ride to experience the sights, sounds, smells and tastes of 1820s Pockerley, The 1900s Town, The 1900s Pit Village, The 1940s Farm and The 1950s Town.
There are discounted day admission rates for groups (minimum 15+ pre-booked paying visitors), plus free coach parking as well as free admission for coach drivers and group travel organisers.