London Transport Museum is offering groups exclusive London underground online tours to disused stations, with two sites available that are never open to the public.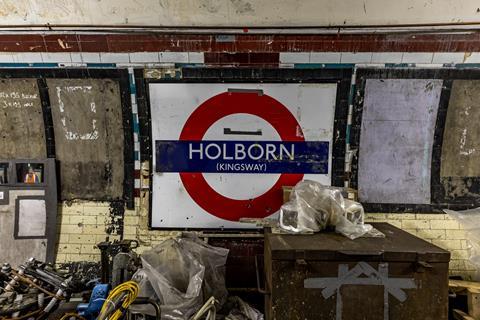 Groups of up to 50 people can book their place on to one of the three virtual tours, visiting Brompton Road station, King William Street station and the Holborn (Kingsway) area.
A minimum of 25 guests are needed for the offer, with the team creating a Zoom call for all members involved to share the space virtually, including a gallery of contemporary photos, videos, facts and tales about the site and never-before-seen footage from the Museum's collection.
Ollie Burton, business development manager for Hidden London at London Transport Museum, said: "In these challenging times for the tourism industry our Hidden London virtual tours are perfect for large groups.
"Without even stepping outside their front door your clients will be able to experience an atmospheric subterranean world while an expert guide talks them through the rich history of the capital and its underground.
"Due to restricted access, some of these disused underground spaces, such as Brompton Road and King William Street stations will never be open for public tours, so these group virtual tours allow people to get as close as possible to the real thing."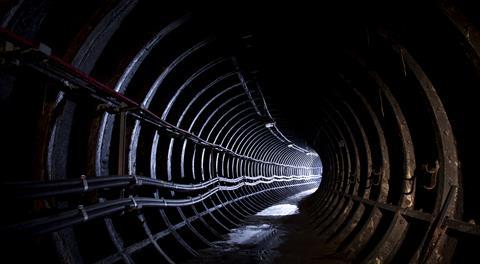 Three tours on offer
Holborn (Kingsway) - three sites in one
Led by an expert guide who will use never-before-seen footage, guests will join an exclusive virtual tour exploring three abandoned structures; Kingsway – which includes the only underground tram tunnel in the country, Aldwych and Holborn. Participants will learn how this new infrastructure opened up what we know today as the West End.
Brompton Road station
People can Zoom into Brompton Road station and discover, how, during World War Two, the station was used as a top-secret control centre and bunker for Britain's Anti-Aircraft Division. Located between Knightsbridge and South Kensington stations on the Piccadilly line, Brompton Road station was closed in 1934 after the Piccadilly line was extended. It was closed along with stations such as Down Street and York Road as they were only lightly used.
King William Street station
Closed in 1900, King William Street was the first station to become 'disused' on the London Underground and guests can find out about its short life before it closed. The station was the original but short-lived northern terminus of the City and South London Railway (CSLR), which was the first deep-level underground railway in the world. The CSLR, which originally ran from King William Street to Stockwell now forms part of the Bank branch of the Northern line. This behind-the-scenes virtual tour lets viewers see what the disused station looks like today and how it is being used during the current Bank station extension project.
Hidden London hangouts on YouTube
Group travel organisers can get a flavour of the group tours available from London Transport Museum by watching the Hidden London hangouts on YouTube.
Hosted by self-confessed Tube geek and broadcaster Alex Grundon, each episode is a light-hearted discussion with the Hidden London team about the tours they create and the tales they have about these subterranean spaces and other unknown facts and stories.
New episodes go live on London Transport Museum's YouTube channel every Saturday at 6pm.