Van Gogh: The Immersive Experience has seen more than 50,000 visitors through its doors since opening last summer in York, sparking a further extension and plans to open the attraction in Leicester.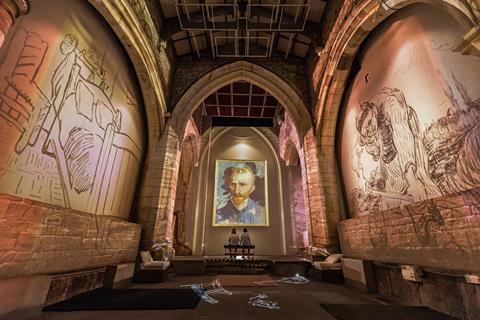 The experience at York St Mary's will now remain at the church until 19th April 2020, with Leicester's All Saints' Church on Highcross Street welcoming the installation from 7th February.
Centred around a 360-degree projection in the main nave of the deconsecrated church in York, animated versions of more than 200 of Vincent Van Gogh's most famous works are projected onto the walls, accompanied by a specially written soundtrack.
Reclined deckchairs inside the church encourage guests to sit and take in the environment around as the show runs on a continuous loop of 35 minutes.
A virtual reality experience (not included in admission price) also takes visitors through a day in the life of the artist in Arles, seeing locations which inspired some his works.
"People have been moved by the experience…"
Mario Iacampo, creative director, said: "We have had such a warm welcome in York, and incredibly positive feedback about how people have been moved by the experience, so we are delighted that we're able to continue as a part of York's vibrant winter programme of events and activities.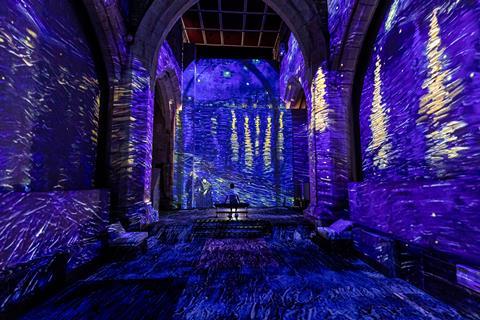 "York St Mary's is a wonderful venue for this kind of immersive digital art – right in the heart of the city for easy access, yet able to be adapted so visitors feel as though they are in the French countryside, or overlooking the Rhône, during their time with us."
Groups of ten or more receive discounted entry to the experience, with further exclusive options available such as guided tours and venue hire.
The Leicester attraction, which opens in February, is currently taking bookings until 5th May 2020.