The Harold Pinter Theatre's comedy, The Birthday Party, will take to the road across the UK starring Michelle Collins, Tristan Gemmill and Paul Hickey.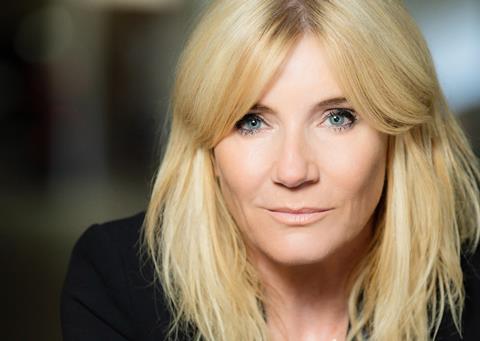 Michelle Collins, best known for her appearances in EastEnders and Coronation Street, will play Meg Boles, with Tristan Gemmill and Paul Hickey starring as the sinister duo Goldberg and McCann respectively.
The show will receive a dramatic new re-imagining from the team behind Waiting for Godot for the tour, with further casting to be announced later in the year.
Everyman Theatre in Cheltenham will open the show on 2nd April, before travelling to Oxford Playhouse, Edinburgh Kings, Norwich Theatre Royal and Cardiff New Theatre to name a few.
Set in a dilapidated seaside boarding house the mysterious Stanley Webber receives a visit from two sinister strangers, Goldberg and McCann. They arrive on Stanley's birthday - or is it? What do they want and why do they want to turn Stanley's quite world upside down?
Everyman Theatre's creative director, Paul Milton, has brought together the cast to present Pinter's dark comedy, with design by Dawn Allsopp, lighting by Michael Hall and sound by Steve Anderson.
About the cast
As well as appearing in two of Britain's most well-known soaps, Michelle Collins' other television credits include Dr Who, Real Women and Midsummer Murders.
She has also starred in many stage productions too, such as Calendar Girls and Rattle Of A Simple Man in London's West End.
Tristan Gemmill is best known for his long running role as Dr Adam Trueman in Casualty and most recently as lead regular Robert Preston in Coronation Street. His most recent appearance in the West End was the title role in The Bodyguard opposite Beverly Knight.
Paul Hickey's theatre credits include Waste, Our Glass and Children of the Sun, as well as starring in many television shows such as Father Ted, Whitechapel and The Inspector Lynley Mysteries.
More information about tickets can be found from each theatres. The current touring dates are:
Everyman Theatre, Cheltenham (2nd - 11th April)
The Lowry Quays Theatre (14th - 18th April)
Oxford Playhouse (21th - 25th April)
Guildford Yvonne Arnaud (28th April – 2nd May)
Edinburgh Kings (5th - 9th May)
Norwich Theatre Royal (12th - 16th May)
Cardiff New Theatre (26th – 30th May)
Richmond Theatre (2nd - 6th June)
Milton Keynes Theatre (9th – 13th June)