Plans have been announced for a large-scale programme at Chester Zoo in 2019 which includes the arrival of previously unseen species and a number of hands-on exhibitions.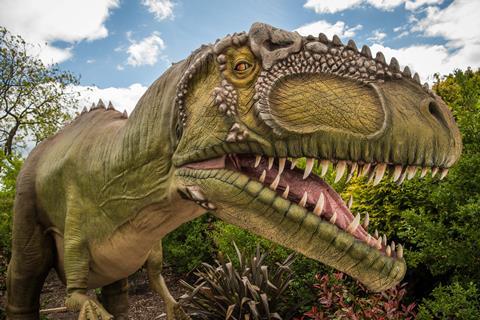 The new exhibitions and habitats will provide visitors with the opportunity to get closer to the animals, and it is hoped that the experiences will inspire a life-long connection to wildlife.
New for 2019
The first exhibition joining the zoo this year is the Lego: Big Cats exhibition, opening in February. As part of the event, 12 life-sized big cats from lions and tigers to cheetahs and leopards will be made from thousands of LEGO® bricks and will be on display until April.
Next up is the opening of the new Madagascan zone in Easter. Visitors will be able to get up-close to the animals, walking among rare lemurs and trying to spot Madagascar's largest carnivore, the fossa, for the first time at the zoo in the new walk-through forest habitats.
The second of the new exhibitions is Predators, opening in May, which will see the arrival of huge animatronic long-extinct hunters at the zoo. Spanning 200 million years of history, the creatures will include everything from dinosaurs to a giant bear and sea creatures. The exhibition will run until September 2019 and with so many animals facing extinction today, it is hoped that it will highlight the importance of conservation.
Finally, in the autumn visitors to the zoo will be able to discover another new habitat, this time for the zoo's endangered Asiatic lions. The new area has been specially created by the zoo's conservationists and has been inspired by the dry forest and savannah habitats of the Gir National Park in India, the only place where Asiatic lions still range freely.
Jamie Christon, chief operating officer at Chester Zoo, said: "2019 is set to be a special year for us. The new animal habitats will help us to continue our world leading conservation for the species in our care.
"With more than 20,000 animals, you might think there's little you can't already see at Chester Zoo, but in 2019 we'll also be bringing you life-sized animatronic recreations of extinct predators. And before all this, the zoo will become over-run with Lego animals."
Group bookings
Groups of 15 or more can save with discounted admission into the zoo.
GTOs wishing to find out more can call 08707 201507 or email groups@chesterzoo.org.
For more information, visit www.chesterzoo.org.
Image: A huge animatronic 'Predators' exhibition revealing the reality of extinction will open at Chester Zoo this summer.