Mischief Theatre's Magic Goes Wrong is now taking bookings until August at London's Vaudeville Theatre, continuing to bring chaos to the stage for longer.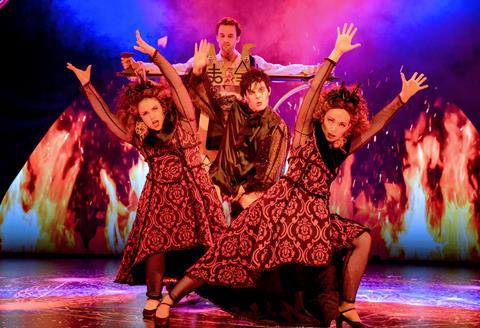 The company behind The Play That Goes Wrong and The Comedy About A Bank Robbery to name a few, has extended its Magic Goes Wrong run until 30th August.
Magic Goes Wrong was created with well-known American magicians Penn & Teller, following the story of a hapless gang of magicians presenting a charity event, where accidents spiral out of control as well as their fundraising target.
The main cast is made up of Bryony Corrigan as Spitzmaus, Roxy Faridany as Eugenia, Dave Hearn as The Blade, Henry Lewis as Mind Mangler, Jonathan Sayer as Mickey, Henry Shields as Sophisticato and Nancy Zamie as Bär.
The rest of the company is completed by Natasha Culley, Lauren Ingram, Laurence Pears, Sydney K Smith and Liv Spencer.
Groups of ten or more receive discounted rates to Tuesday, Wednesday, Thursday and Sunday evening performances.
More about Mischief Theatre
Founded in 2008, Mischief Theatre is made up of a group of acting graduates of London Academy of Music & Dramatic Art (LAMDA) and began as an improvised comedy group.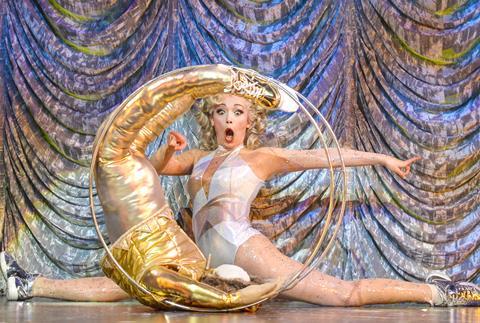 Mischief performs across the UK and internationally with original scripted and improvised work and also has a programme of workshops.
Mischief Theatre's other current London productions are The Play That Goes Wrong and The Comedy About A Bank Robbery, performing at the Duchess Theatre and Criterion Theatre respectively. The group also has a six-part series called The Goes Wrong Show on BBC One.
The company is owned and controlled by its original members and is led by a creative group and its directors Henry Lewis and Jonathan Sayer.