Aerospace Bristol, home to the last Concorde ever to fly, has announced a special group package to commemorate 20 years since the iconic supersonic passenger jet touched down for the final time.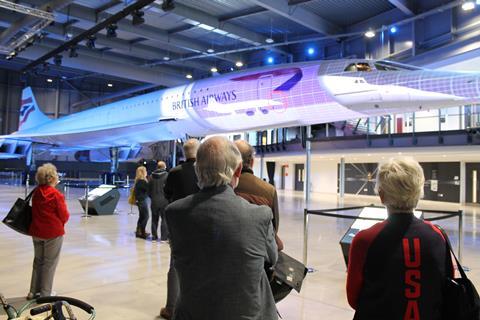 The Concorde20 package is available to groups visiting throughout 2023 and includes admission to the museum's three exhibition hangars – the Heritage Hangar, the Concorde Hangar, and the Conservation Workshop.
Group travel organisers will have the opportunity to step aboard Concorde Alpha Foxtrot as part of a new 2023 Final Flight Tour developed exclusively for groups.
There will also be the unique opportunity for groups (subject to availability) to enjoy lunch together in a reserved area underneath the tail of Concorde itself.
The Final Flight Tour tells the story of Concorde, from its beginnings in the 1950s, through the golden era of supersonic passenger travel, the tragedy of the Concorde crash, and on to the last ever Concorde flight in November 2003, when Concorde Alpha Foxtrot flew from Heathrow to Filton via a final supersonic lap of honour over the Bay of Biscay.
GTOs can choose two other tours to add to their visit:
The Heritage Tour - take off on a journey through more than 100 years of Bristol's remarkable aerospace history. With an expert guide and the collection as a backdrop, your group will discover how Bristol changed the world.
The Conservation Tour - join one of the volunteers on a guided tour of the refurbished World War Two aircraft hangar, see the conservation volunteers at work and discover three conservation projects, each on display for the first time. The tour includes the only Type 170 Bristol Freighter in Europe, the ongoing Bristol Bolingbroke restoration project, and a Word War One Bristol Fighter to compliment the replica on display in the museum galleries.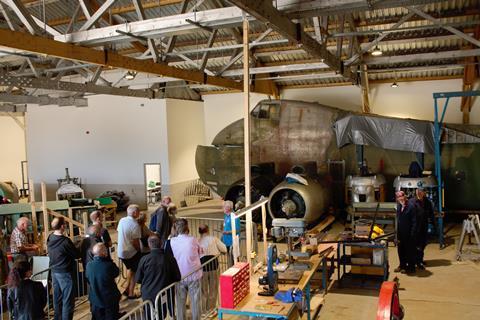 Aerospace Bristol, located to the north of Bristol, tells the story of Concorde's amazing engineering and luxurious passenger experience, the end of commercial supersonic flight and look ahead to what the future of supersonic passenger travel may bring.
Exclusive group benefits
Discounted admission for groups of 15 or more.
Three guided tours.
Free coach and minibus parking on site with six dedicated coach spaces.
Free entry for the group leader and coach driver (when accompanying 15 or more paying visitors).
Free regular hot drink for the coach driver.