The newly re-landscaped Princess Alexandra Gardens at Leeds Castle have been formally opened by Patron of the Foundation HRH Princess Alexandra, marking the castle's 900th year.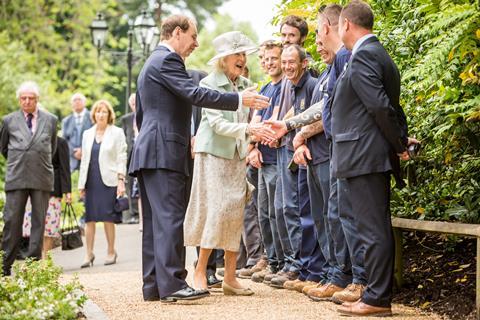 Visitors gathered in the sunshine to watch the Princess unveil a plaque to rename the newly designed garden zones, which are now only the second gardens in Kent to boast a Royal title.
2019 marks the castle's 900th year and to celebrate, it has been running a series of events and entertainments throughout the year, including its annual Festival of Flowers in September.
During the visit, HRH Princess Alexandra also dedicated a time capsule which was buried on the Castle Island, to be opened in 100 years' time. Inside the time capsule were some coins, stamps, an ordnance survey map of the local area, a recent local paper along with some Leeds Castle literature and memorabilia.
A bottle of Motte & Baillie commemorative Leeds Castle Gin, the musical score of the Leeds Castle 900 Tribute piece of music and an album of Then & Now photographs were also included.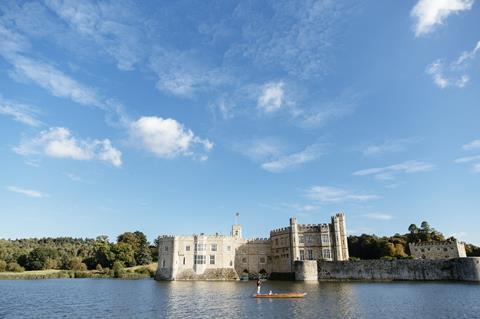 The castle's chief executive, Sir David Steel said: "We were honoured to welcome back Princess Alexandra, our Patron for over 45 years, for a very special day to celebrate the Castle's 900th anniversary.
"The Princess continues to be a wonderful Patron and we were thrilled that she spent so much time with us, meeting so many of our staff and visitors, naming our woodland gardens in her name, dedicating a time capsule and attending a celebratory dinner."
Patron of Leeds Castle since 1974, HRH Princess Alexandra is The Queen's cousin and a working member of the Royal Family. Her Royal Highness officially opened the Castle's Maze and the Gatehouse Exhibition in 2016. She is a regular visitor to the Castle and takes a close interest in the Foundation's performance.
Group visits to Leeds Castle
In addition to a season programme of activities throughout the year including falconry displays, punting on the moat and themed tours of the Castle, there are a host of new specialist talks for groups to pre-book, which cover a variety of topics. These include Leading Ladies of Leeds Castle - giving visitors a fascinating insight into the key women who have lived and worked at the castle.
Group rates apply to those with 15 or more and include entry to Castle, Gardens & attractions. Blue Badge Guides and coach drivers receive complimentary admission to the grounds and castle.