Mayfield Lavender will host an inaugural summer season for its new open-air theatre, set among rolling lavender fields in Epsom, Surrey.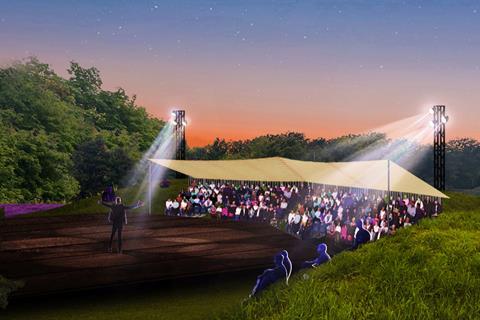 The 250-seat open air theatre, aptly named Lavender Theatre, will host an annual summer season of plays and musicals, against what is described as an "elegant backdrop of lavender fields".
The inaugural season will open with Irving Berlin's musical Annie Get Your Gun from 17th July until 5th August, with plans to see the summer season expand year on year with a diverse programme of performances.
Based at Mayfield Lavender in Surrey, the theatre has been co-founded by director Joe McNeice and Mayfield Lavender owner Brendan Maye.
The launch will see the completion of an investment worth more than £2 million into the Epsom site, which already has a coffee bar, shop, and a full service glasshouse restaurant due to open alongside the theatre this summer. Its sister site, Mayfield Lavender Farm in Banstead has been open since 2006.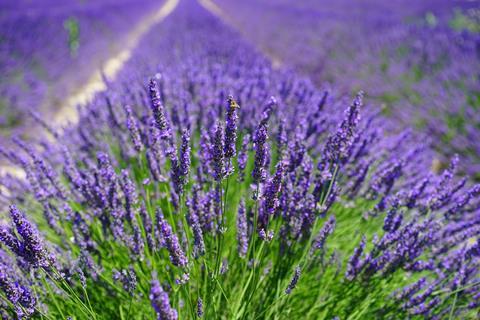 Joe McNeice said: "This will be more than just a visit to a theatre, audiences will be able to enjoy the blossoming rows of lavender as the sun begins to set, before taking their seats in our covered auditorium to watch a show under the stars. We think it's going to be a truly special experience.
"With no public funding or grants to help us achieve this mammoth project, we are relying solely on our Box Office income to build the Lavender Theatre into a profitable business, but we believe that creating a new producing theatre, a proper landmark location for the arts in Surrey, is something worth the investment."
West-End standard production
Annie Get Your Gun will feature new direction and choreography from Simon Hardwick. He said: "The show will be a rip-roaring staging of the well known Broadway musical in a very raw and kinetic production that evokes the energy of Buffalo Bill's original touring celebrations of the Wild West.
"The Lavender Theatre will be a dream destination; an environment in which to enjoy a West End-standard production under a hazy summer sky."
Jo McNeice added: "I'm really passionate about developing new shows, particularly musicals. The location is perfect because it's actually very close to London, but far enough away to have its own identity, which will give us the opportunity to develop work without the vast expense and pressure that comes with opening new shows in the capital. It's an incredibly exciting opportunity."
Groups can purchase their tickets now, with standard booking fees removed from the final price. The team can also organise coach spaces by prior engagement, but no later than seven days before the performance date.
GTOs can arrange a group booking by emailing boxoffice@lavendertheatre.com. More information is available at lavendertheatre.com.