Groups of 15+ can benefit from discounted rates to the festival at the Royal Botanic Gardens, Kew which will run from 13th March until 11th April 2021.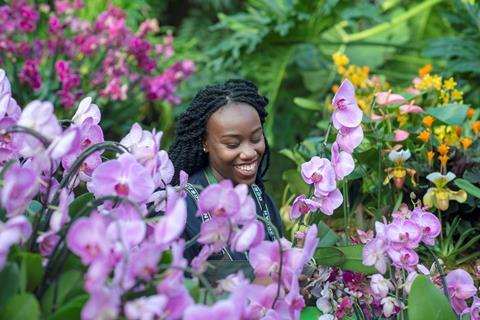 The annual event is now in its 26th year and the theme for 2021 is Costa Rica, with the festival celebrating the country's rich and colourful culture.
Visitors will be invited to escape the UK's winter weather and step inside a glasshouse filled with vibrant horticultural displays and animated soundscapes, transporting them to the tropics of Central America.
Some of the display highlights:
The route around the Princess of Wales Conservatory will be designed to recreate Costa Rica's landscape, taking visitors from the southern shores, where the Pacific Ocean laps its world-renowned beaches, to the northern coastline that looks out onto the Caribbean Sea.
Along the way, displays will feature native animals – including amphibians, reptiles and insects - all made from plants. One highlight will be the resplendent quetzal, a bird native to Costa Rica and a charismatic symbol for the protection of the country's forests.
Costa Rica's national flower, the Guarianthe skinneri will be on show, and the central display in the glasshouse pond will be filled with brilliant orange and yellow hues of orchids and bromeliads, to imitate a rising sun.
While exploring the festival, visitors can discover more about orchids and Costa Rica by accessing extra content on their mobiles.
Kew's focus on Costa Rica for Orchids 2021 will highlight the country's position as a biodiversity hotspot. Home to 5% of the world's biodiversity, even though it covers just 0.03% of the planet, it is a role model for the conservation of biodiversity. Around a quarter of its land is part of a protected forest or reserve.
Scott Taylor, conservatories manager at Royal Botanic Gardens, Kew said: "Every year we enjoy brightening up the gloomy winter months with creative, vibrant and beautiful displays for Orchids, and this time around feels all the more pertinent.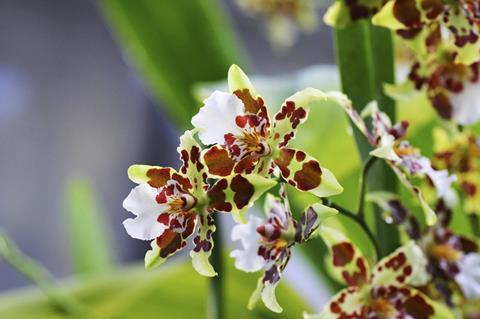 "Costa Rica is a major orchid habitat with so many interesting species, and has much to teach us about conservation as the world faces such huge threats from biodiversity loss. Visitors will be able to safely enjoy a coast-to-coast journey across this tropical paradise that we're aiming to recreate inside the Princess of Wales Conservatory, and learn a thing or two about its diversity and cultural wonders along the way."
There will be various safety measures in place during the festival including pre-booked time slots to help spread the arrival and flow of visitors.