Grumpy Group Organiser offers his thoughts on mixed social distancing messages, support for the tourism industry and hope for the future.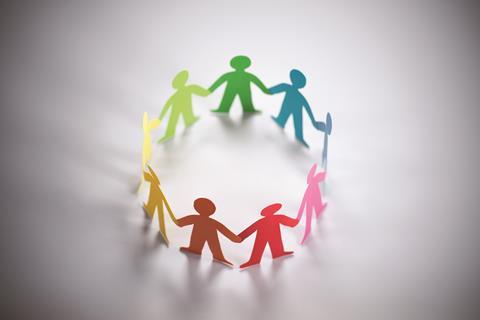 Let's all find a nice open space… together at the same time
The Government has been criticised for sending out mixed messages during the coronavirus pandemic, and this of course has had a knock-on effect. Despite advising social distancing, up until the PM announced a more robust lockdown (and let's face it, it's only partial), I was still getting emails suggesting I visit here, there and anywhere that boasted open spaces, or a rural location. However, so many people thought it a good idea the open spaces became rather busy and things changed pretty quickly.
Cornwall was the first British tourism destination to tell visitors to stay away, and others quickly followed. One moment I was listening to someone from the National Trust telling us which venues offered the best open spaces, the next even McDonald's was shut. Calling this a strange time doesn't quite hit the nail on the head, does it? It's inevitably brought out the best and worst in people. What has been nice to see is the positivity and support within the groups market… but I would expect nothing less. Taking trips and being social is what we love to do, and the relationships we have forged over many years are strong and lasting.
Your rights versus the right thing
Like me, I am sure your diary of group trips and holidays has been blown apart. But remember, we are all in this together. I will not cancel, I will postpone. It is the kindest thing we can all do. If you can, spare a thought for the many venues, attractions, hotels, cruise lines and operators right now. Give them some slack… many phone lines into tourism businesses are hot with customers seeking information and possibly refunds. If your needs are not urgent, I am sure they would appreciate some breathing space to concentrate on those who really need help. Think about all those wonderful memories you have from past group experiences, and the things you still want to do. If we don't support the tourism industry now, there are sections of it that might not recover.
Hold on in there, we're coming
The past few weeks have put a lot of things into perspective. Perhaps things that seemed important now seem less so. A night at the theatre, a day trip to a wonderful garden or a European city break might be insignificant at present, but boy are we going to need it all when this is over. Be sensible, be mindful, and be informed and we will take pleasure in the company of our friends and family again and enjoy more memorable experiences together. Hold on tourism industry… groups are going to be walking… no, running through your doors and filling up your dates as soon as humanly possible. We're all going to need it like never before. Let us hold on to that thought.

Our popular regular columnist has been a group travel organiser for more than 30 years, travelling the UK and the globe, experiencing much frustration along the way.