Group tour operator, Just Go!, is launching UK-wide departures to see the Terracotta Army exhibition in Liverpool next year.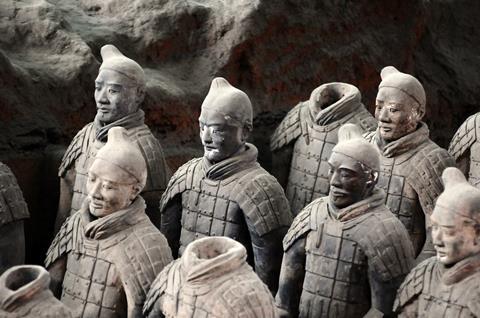 The exhibition will take place at the World Museum, on William Brown Street, in Liverpool, from 9th February to 28th October 2018.
Tickets to see the world-famous Terracotta Army in Liverpool, which is already considered one of Britain's top events for 2018, are now on sale through Just Go! Holidays, a UK operator of group tours for mature travellers.
Seeing the Terracotta Army with Just Go!
There will be 11 departures to see the warriors, the life-size sculptures that guarded the tomb of China's first emperor, Qin Shi Huang, for 2,000 years, until their discovery at Xi'an in 1974.
China's first emperor and the Terracotta Warriors' will mark the return of these historic statues to Britain for the first time in 30 years. The exhibition will also feature objects that have never been on show before in the UK.
Just Go! will host special trips between March and May 2018 with hundreds of pick-up points across the country.
The two-day breaks include return coach travel, one night's dinner, bed and breakfast, en-suite rooms at a selected hotel, and entrance to the exhibition.
This trip is available for group bookings, and is subject to availability. Group travel organisers should contact Christina Cummings or Jeremy Pinnock, who look after group sales, on 01242-265748.
About Just Go! Holidays
Just Go! Holidays is part of the JG Travel Group (JGTG), which focuses on bringing the 'freedom of travel' to more than 130,000 older people across the UK each year.
The group exists to make travel 'easy, affordable and fun' by offering to take care of the arrangements from door to door.
For more information, visit www.justgoholidays.com.