As part of the five-year partnership the musician will join three of the new ship's voyages in 2020, playing a mix of Boogie-Woogie, R&B, Jazz and Soul.
Jools Holland has also endorsed one of Spirit of Discovery's three speciality restaurants, The Club by Jools, inspired by 1950s cabaret lounges. The restaurant will offer a variety of steaks, as well as live music and cocktails with resident and guest musicians.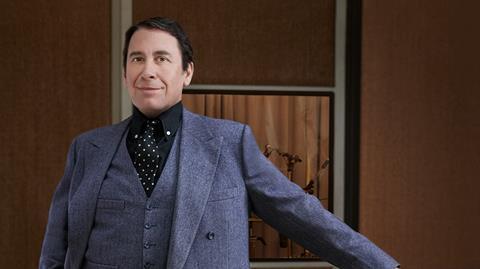 The 2020 cruises featuring appearances by Jools Holland are:
A Baltic Fable: Jools Holland and his band will be performing on this cruise to six Baltic cities which celebrates history and culture of the region from tales of the Russian Tsars to Hans Christian Andersen fairytales. There's also more music including fun sounds from an Oompah Band to the iconic pop of ABBA. The 16-night cruise will depart Dover on 7th August, 2020.
Sounds of Spain: Music on this cruise continues with the enchanting sounds of the Spanish guitar and performances of flamenco. Tours ashore feature a trail of Valencia's wonderful street art and exploring the UNESCO-listed old town of Ibiza. On the Spanish mainland, guests visit the ports of Almeria and Cadiz, with their beautiful buildings and sun-dappled squares. The 14-night trip departs Southampton on 15th March, 2020.
Western France and the Costa Verde: Music and gastronomy will be the two main themes on this 15-night cruise which features two new ports for Saga Cruises, San Sebastian and Marin. Spirit of Discovery will sail along the Garonne to Bordeaux for guests to join an exclusive dinner at a local château, while along the coast of northern Spain there will be more treats including Basque pintxos, and Galician wine. It departs Dover on 23rd July, 2020.
Prices for the above three cruises featuring Jools Holland on board include all meals and entertainment, choice of table wines at lunch and dinner, afternoon tea, 24-hour room service, welcome cocktail party, free wifi, all on-board gratuities, porterage, free shuttle bus to nearest town centre (whenever possible and when the ship is berthed more than 500 yards away), as well as optional travel insurance and additional cancellation rights, or a discount if passengers have their own insurance.
Group bookings
Saga has a dedicated Group Travel team to organise larger bookings. With ocean cruises for groups there are a number of inclusions such as; a welcome cocktail party and Captain's dinner, porterage of luggage, a choice of wines with lunch and dinner as well as a free shuttle bus to take you to the nearest town centre.
For more information call 0800-300 666 or visit the Group Travel section of Saga's website.