Lord Montagu of Beaulieu has unveiled a display of iconic cars, gadgets and costumes from the latest James Bond film No Time To Die at a special event attended by the filmmakers in Hampshire.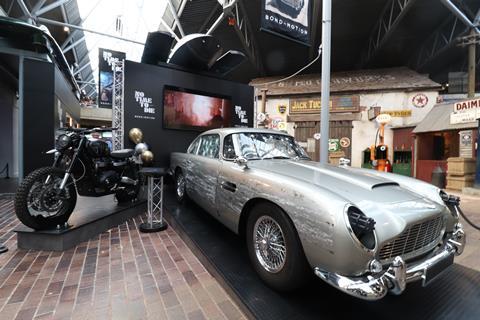 Guests to the official launch event at the National Motor Museum were among the first to catch a glimpse of Bond's iconic silver birch Aston Martin DB5, as Lord Montagu pulled back its cover to reveal the stunt car's sensor-activated machine guns and rolling LED number plate.
The new exhibition, named Bond in Motion - No Time To Die, offers the first opportunity for the public to see many of the original vehicles, gadgets and costumes from No Time To Die, against the backdrop of large screens showing action shots from the film which stars Daniel Craig as the title character for the final time.
Lord Montagu, who revealed the new exhibition along with the film's special effects supervisor Chris Corbould, said: "Exhibiting Bond cars in the National Motor Museum is a great way of combining our subject – the history of motoring right up to the present day – with one of the best known themes from the world of entertainment. I feel sure it will be very popular with our visitors."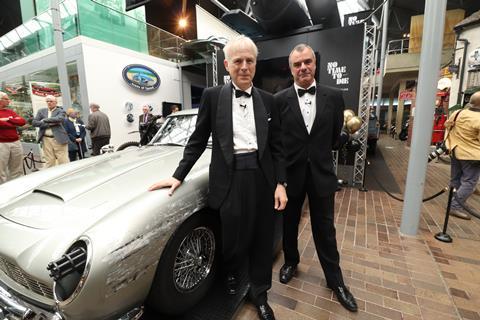 The exhibition is included in the admission price for groups, with 15 or more people receiving a discount and a variety of other perks such as free coach parking near the entrance and guided tour options.
The exhibition will run at the National Motor Museum until November 2022.
Highlights to look out for
Bond's Land Rover Series III and the Land Rover Defender 110 make up part of the display, as well as a Triumph Scrambler motorcycle and Royal Alloy Scooter.
Visitors can see the Aston Martin DBS Superleggera, driven in the film by new agent Nomi, the No Time To Die Aston Martin V8 (which was last seen in 1987's The Living Daylights), the Chevy Bel Air and a submersible glider named 'Stealthy Bird' which perches in its new home overlooking the exhibition.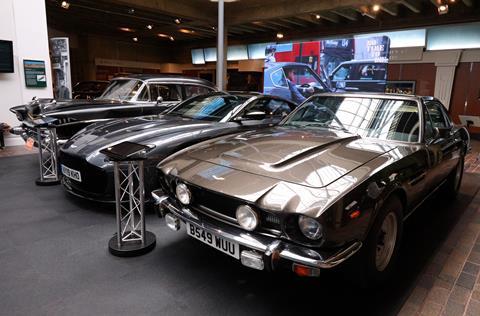 Gadgets on show include Bond's Q-enhanced Omega Seamaster Diver 300M watch, alongside technical plans for vehicle designs and DB5 weapons.
Costumes and accessories for Bond and Primo (the film's villain) will stand in display cases inside the exhibition's stainless steel cage and visitors can swipe electronic tablets to read captions for all of the exhibits.
Groups of 15 or more receive a discounted rate to the National Motor Museum. More information can be found at www.beaulieu.co.uk