River cruise operator CroisiEurope has launched its new 2020 worldwide programme featuring 170 different itineraries including Italian regions, Oberammergau and Adriatic coastal cruises.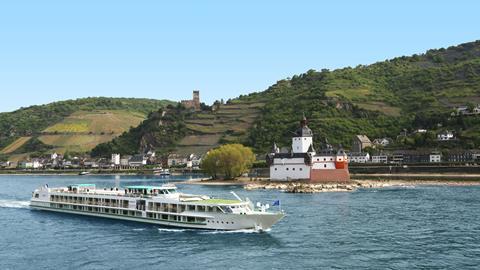 The cruise line's 56 ships will sail 39 waterways next year offering passengers an extensive list of voyages. Some of the waterways it will journey along include the Seine, Rhone, Moselle, Loire and the Mekong, as well as on the Adriatic and Mediterranean seas.
UK sales director John Fair said they were "excited by the new itineraries which feature some stunning new destinations".
Some of the new itineraries include:
A six-night cruise from Mantua to Venice through the heart of three Italian regions – Emilia Romagna, Lombardy and Veneto. The cruise calls at Valdaro, Torretta, Rovigo, Porto Viro, Porto Levante and Chioggia and includes optional excursions to Cremona, Parma, Verona and Vicenza. Departures between April and October 2020.
A five-night cruise along the Moselle through the Rhine Valley and Alsace and Switzerland. This cruise from Cochem to Basel calls at Koblenz, Rüdesheim, Mannheim, Strasbourg, Rhinau and Breisach and includes optional excursions to Heidelberg, the Alsatian Wine Route and Haut-Koenigsbourg Castle. Departures between April and October 2020.
A seven-night cruise from Budapest to Munich that includes a performance of the Passion Play in legendary Oberammergau. The cruise calls at Bratislava, Vienna, Melk and Passau where guests disembark and transfer to a hotel for two nights, during which they'll attend the spectacular Passion Play. Departures in June, July and August 2020.
Early booking offer
The cruise operator has also announced details of its early booking offer of 15% of all 2020 itineraries which applies to all new bookings made by 31st August, 2019.
"At CroisiEurope we pride ourselves on offering a diverse range of cruises - from perennial favourites on the Rhine, the Seine, the Danube and Douro to more innovative itineraries on the Guadalquivir, the Po, the Garonne and on Lake Kariba in Southern Africa".

John Fair, UK sales director for CroisiEurope
New ocean ship
CroisiEurope has released itineraries for its new ocean ship La Belle Des Océans which will kick off its inaugural season this October with several 11-day sailings between Singapore and Phuket. It will sail a selection of itineraries in Asia, the Middle East, the Mediterranean and the Atlantic before moving to Canada for summer 2020.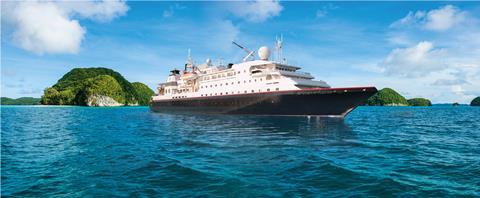 Previously Silver Discoverer, the seven-deck ship accommodates 120 passengers in 60 spacious ocean view suites, nine of which come with private balconies. It's the cruise line's second ocean ship alongside La Belle de l'Adriatique and offers two bars / loungers, a restaurant and an outside grill and bar around the pool.