Expect sequin-studded costumes and daring lifts at this year's Hot Ice Show taking centre stage at Blackpool Pleasure Beach.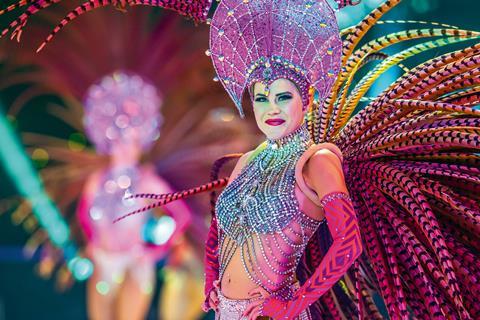 Back with a new production - Amore, Amor, Amour - the ice show has been part of the entertainment programme at the amusement park for more than 80 years.
Described as a "visually spectacular show", this year's production which runs from 6th July until 9th September promises to keep audiences sitting on the edge of their seat with stunning lighting reflecting the mood of each scene.
Special rates are available for groups of 15 plus across matinee and evening shows and there are two for one deals on Monday and Friday performances.
Groups can also book an overnight stay or add a meal to their show experience with a number of packages available.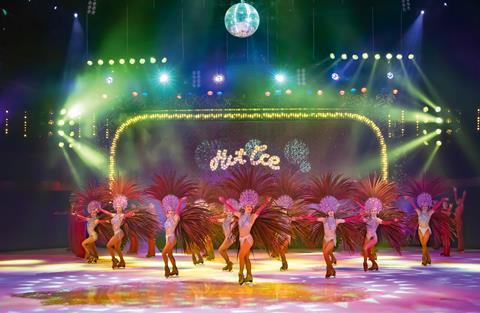 It's choreographed by Oula Jaaskelainen a former Olympic athlete and Hot Ice cast member, who encourages the performers to skate at high speeds with intricate footwork and spine-tingling jumps.
Amanda Thompson OBE has been both producer and director of the Hot Ice Show for more than 20 years. In 2005, she also took over as managing director of Blackpool Pleasure Beach.
Other highlights for groups visiting Blackpool Pleasure Beach
It's a big year for the team as it celebrates 100 years of the Big Dipper with a special birthday party on 23rd August. It has also announced that its ride Valhalla, described as the UK's wettest ride, will return in 2023 following a £4m investment.
Featuring many of the exciting elements that made the ride so popular when it first opened in 2000, the team at Blackpool Pleasure Beach have hinted that there are some surprises in store now that the ride has been truly brought into the modern era.
Riders can expect to be taken on a fantastical journey to Valhalla, boarding a longboat and journeying into a parallel world guided by a brave Viking named Ivàr. There, they will encounter the spirit of Odin and pass into the afterlife to try to make it to Valhalla. While on their journey, riders will get to experience the elements - fire, ice and lots of water.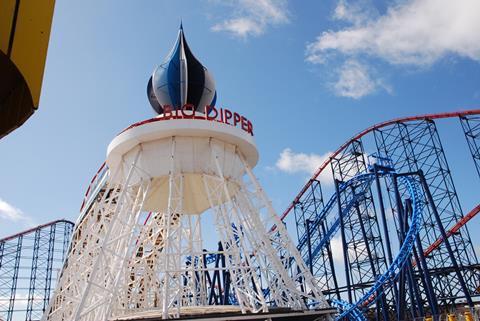 There are 10 rollercoasters for groups to choose from. Younger thrill seekers can enjoy the ups and downs of the Blue Flyer before they progress onto the classic Nickelodeon Streak. If you have a head for heights, the UK's tallest rollercoaster, The Big One, offers high-speed drops and breath-taking views.
If you like your world to be turned upside down take your pick from Revolution, Infusion or the newest addition to the line-up, ICON.
There's also a choice of 30 catering outlets and restaurants including the Big Pizza Kitchen and Coasters, the restaurant situated close to ICON.
Winter entertainment returns to Blackpool Pleasure Beach this Christmas as The Globe Theatre plays host to a Beauty and the Beast The Pantomime from 25th November to 24th December.