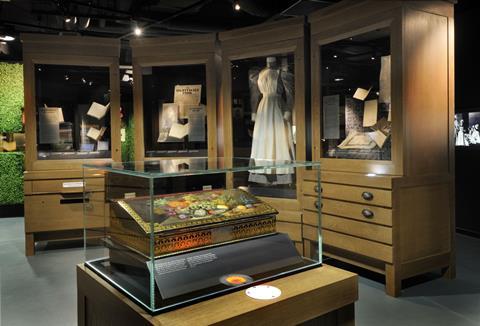 The horrors of the deadly Spanish Flu pandemic 100 years ago are vividly brought to life in a new exhibition at the Florence Nightingale Museum.
Explosive nosebleeds and blue-tinged skin as lungs filled with puss were just some of the grisly symptoms suffered by victims of the outbreak that killed up to 100 million people across the globe in 1918.
The illness spread so fast that essential public services broke down, hospitals were overwhelmed and bodies lay unburied for weeks because of a shortage of coffins and gravediggers.
To mark the anniversary of the event the museum is highlighting the heroic efforts of the nurses of the time with a display that explores six themes:
• The global impact of the pandemic
• What it was like to have Spanish Flu
• Famous victims
• Impact on everyday life
• Experiences of professional and volunteer nurses
• Could it happen again?
The exhibition will be supported by a diverse events programme, a free downloadable resource pack for schools and a pop-up touring exhibition for audiences outside London.
The Spanish Flu exhibition has been funded by an £85,000 grant from the Wellcome Trust with additional funding from the Heritage Lottery Fund.
The Florence Nightingale Museum, which is located in St Thomas' Hospital, Lambeth, opened in 1989.
Its globally important collection consists of personal material associated with the Lady With the Lamp, items relating to the Crimean War and nursing artefacts.
Group visits are welcome by prior arrangement with the option of guided tours or a sit down talk by the collections officer. Tours and talks must be booked and paid for in advance.
Ticket information
The exhibition runs from 21st September, 2018 until 16th June, 2019.
Call 0207-1884400 or visit www.florence-nightingale.co.uk for the details.