Supernatural thriller 2:22 - A Ghost Story will embark on an extensive UK-wide tour, opening at Bath Theatre Royal.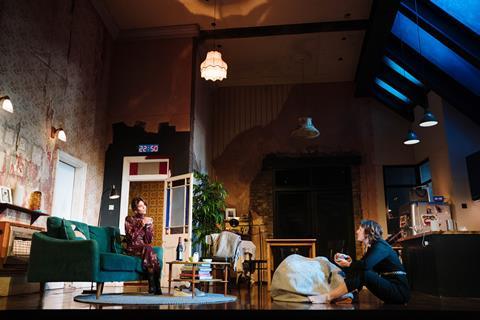 The opening night in Bath is on 1st September 2023 with the tour continuing through to May 2024; the full schedule and casting are due to be announced soon.
The show will conclude its West End run at the Lyric Theatre on 23rd April 2023, starring Cheryl Cole, Jake Wood, Louise Ford and Scott Karim. The Lyric is the fourth transfer and fifth West End season for the show.
Going from strength to strength, the Lyric is the biggest venue the production has played in to date and producers hope the tour will bring the "buzz, chills and excitement to audiences all over the UK."
Venues on the run include Milton Keynes Theatre (3rd - 7th October 2023), Southampton Mayflower (17th - 21st October), Curve Theatre Leicester (7th - 11th November), Birmingham Alexandra Theatre (16th - 20th January 2024) and York Grand Opera House (30th April - 4th May 2024).
The play is written by Danny Robins, creator of the hit BBC podcast The Battersea Poltergeist, and is directed by Matthew Dunster and Isabel Marr. The show is described as an adrenaline-filled night where secrets emerge and ghosts may or may not appear.
Danny Robins said: "Over the last year I have had so many people asking me on social media when we are going to bring 2:22 out on tour.
"That moment has finally arrived. We are beyond excited to be taking the show around the UK. It's a play that will make you laugh, scream, cry, think and jump out of your seat."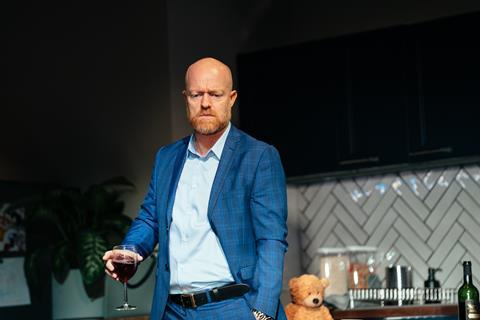 The production began its life in 2021 at the Noël Coward Theatre starring Lily Allen, Julia Chan, Hadley Fraser and Jake Wood. It then transferred to the Gielgud Theatre for 10 weeks from 4th December 2021.
There it starred Stephanie Beatriz, James Buckley, Elliot Cowan and Giovanna Fletcher until 12th February 2022.
For the first season at the Criterion (May - September 2022) the cast included Tom Felton, Mandip GIll, Sam Swainsbury and Beatriz Romilly. In late September Laura Whitmore, Matt Willis, Felix Scott and Tamsin Carroll took over.
The plot…
Jenny believes her new home is haunted, but her husband Sam isn't having any of it. They argue with their first dinner guests, old friend Lauren and new partner Ben. Can the dead really walk again? Belief and scepticism clash, but something feels strange and frightening, and that something is getting closer, so they're going to stay up… until 2:22… and then they'll know.