Popular TV personality, writer, actor and former MP Gyles Brandreth has been confirmed as the third celebrity speaker for the free Seminar Theatre programme at this year's Group Leisure & Travel Show.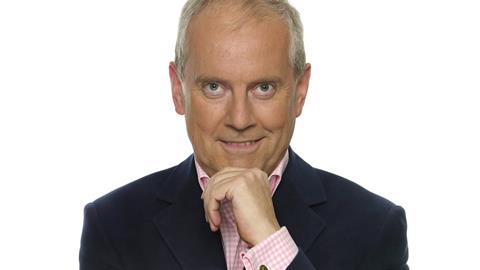 The prolific broadcaster, in programmes ranging from the BBC's The One Show and QI to Have I Got News for You, completes a top schedule of first-class presenters at the exhibition which takes place at the NEC in Birmingham on Thursday 11th October.
Free visitor registration for Britain's biggest annual group travel event, backed by Group Leisure & Travel magazine, is now open for the 2018 show and includes benefits such as free parking*.
Gyles joins top-class Seminar Theatre programme
The former Oxford scholar and MP for the city of Chester, joins senior travel editor of The Independent and travel guru Simon Calder and gardening TV presenter Carol Klein in the Seminar Theatre at the event, which is open to all visitors.
As well as being one of Britain's busiest after-dinner speakers and award ceremony hosts, Gyles is a successful author and has penned two acclaimed royal biographies as well as publishing his diaries and works of historical fiction.
He recently appeared on the BBC One series Holiday of My Lifetime with Len Goodman during which he went back to Broadstairs in Kent to reminisce about a seaside holiday from 1955.
Show director of GLTS Graham Yandell said he was delighted to confirm Gyles as the third celebrity speaker and added: "Rob Yandell and I have worked with Gyles before; he's a brilliant speaker and excellent value and I know that the visitors will benefit hugely from his extensive knowledge and experience. He is a total professional and such genuine fun. I am so pleased he is joining us at the NEC."
Exclusive pre-registration benefits
Pre-registration ensures visitors receive the free fast-track entry badge in advance, as well as additional exclusive benefits such as free parking* at the NEC worth £12 for GTOs and coach operators who visit the exhibition on 11th October.
Celebrating 21 years of continued market leading success, the show is free to attend and a host of exhibitors, offering an unrivalled range of ideas and offers for groups, will be on hand to help GTOs and the travel trade with ideas, plans and exclusive deals.
In addition to the parking offer, complimentary coach travel will be available and details of routes and times will be published on the GLTS website nearer the time.
A free bacon butty breakfast will available for visitors arriving before 11am at Hall 19 and the Premier Club lounge will offer additional facilities for nominated guests.
Head to the GLTS website to register as a visitor, and for all the information you need, or call the visitor hotline on 0345 130 7752.
Companies, venues and organisations interested in exhibiting or sponsoring at the 2018 event, which takes place in Hall 19 of the NEC, can call Sharon Yandell on 01908-613323 or e-mail sharon.y@yandellmedia.com.
*Parking offer subject to terms and conditions – see grouptravelshow.com