The European premiere of KURIOS: Cabinet of Curiosities has opened at the Royal Albert Hall, with bookings being taken up to 5th March 2023.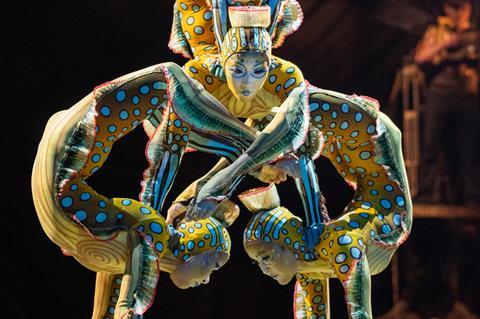 Featuring 13 jaw dropping acts, including six never seen before in the UK, the KURIOS show hits London for the first time, taking its aesthetic inspiration from the Victorian era and 19th century industrial revolution.
As you would expect from Cirque du Soleil, it promises to be a larger-than-life spectacle that is suitable for people of all ages.
KURIOS marks the 26th year that Cirque du Soleil have performed at the famous Royal Albert Hall in London, a venue where it has graced the stage over 1,200 times and sold almost 3.8 million tickets since 1996. This run also marks over 2,000 Cirque du Soleil performances in the UK in 32 years.
The Royal Albert Hall is the only historic venue worldwide to have installed permanent technology to accommodate Cirque du Soleil's performances.
This year additional steelwork has been installed beneath the stalls to strengthen the venue in specific locations allowing this and all future Cirque du Soleil shows to be bigger and better than ever before.
The production of KURIOS at the hall requires the floor to be elevated to accommodate the unusual set design, transforming the ground level of the venue to the eyes of the regular visitor.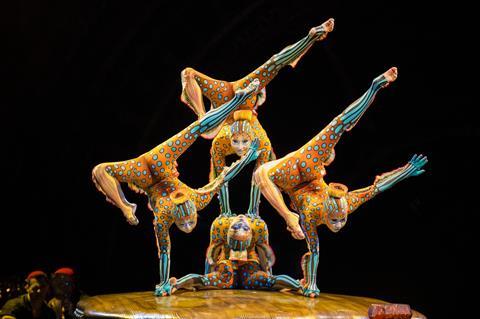 Critically acclaimed the world over, so what's the story?
KURIOS Cabinet of Curiosities revisits the signature Cirque du Soleil style of performance by weaving acrobatics with a touch of poetry, artistry and humour.
In an alternate yet familiar past, the KURIOS story steps inside the mechanical lab of an inventor convinced that there exists a hidden, invisible world—a place where the craziest ideas and the grandest dreams await.
Once the inventor succeeds in unlocking the door to this world of wonders, time comes to a complete stop and a cast of otherworldly characters invades his curios cabinet, bringing his makeshift creations to life one by one.
KURIOS group pricing
Group discounts saving up to 25% off the price of regular tickets apply to groups of ten or more. Discounts vary according to day and performance time and additional Senior (65+) and student (13+) discounts apply on 7.30pm performances Tuesday to Thursday, and Friday matinees at 3pm.
For more information send an email to UK group sales consultant, Tony Lincoln at tony.lincoln@cirquedusoleil.com or visit www.cirquedusoleil.com.