The popular Hidden London Aldwych underground station tour can now be experienced from home with a live tour guide to answer any questions.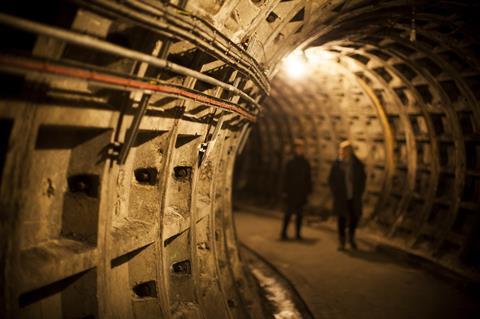 Groups can discover how Londoners sheltered at the station during the Second World War and how it is now used as a blockbuster film location.
Originally known as the Strand, Aldwych is one of London's most secret places. Opened to the public in 1907, it was never as heavily used as originally intended and closed nearly 100 years later in 1994.
An expert guide – with the help of a gallery of rarely seen archival images, contemporary photos, videos and footage of the station – will lead guests through abandoned platforms and tunnels, lost-in-time ticket halls, original lifts and deserted walkways.
Virtual visitors will also be able to find out why Aldwych station ceased to be a termini of the Piccadilly line.
Group bookings can be arranged for a minimum of 25 people and a maximum of 50 participants. A second tour can be arranged if the group is larger than 50 people. To book a group tour and arrange a date and time, organisers can email bookings@ltmuseum.co.uk or call 0343 222 5000. Group tours cannot be booked on the website.
Guests on the new virtual Aldwych tour will be able to see parts of the station that are no longer accessible on the in-person Aldwych tour, such as the upper ticket hall.
Through the online tour, visitors will be able to discover the original ticket office windows, the public telephone booths and the ladies' toilets, just some of the features dating from the station's opening in 1907. Public telephones were a prominent fixture of underground stations at the start of the 20th century, and Aldwych station sported no fewer than six.
The ladies' toilets also contain some original features, such as decency screens and Edwardian wash hand basins. These items have long since disappeared at underground stations that have remained open.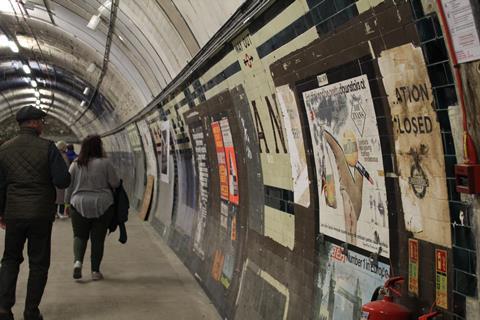 Chris Nix, assistant director of collections and engagement at London Transport Museum, said: "Our hugely popular Aldwych disused station tour has turned virtual, which means you can discover the secrets of its rich history from the comfort of your sofa.
"Some parts of Aldwych are off limits to the public so the virtual tours are the perfect way to get as close as possible to the real thing."
London Transport Museum has also released new tour dates for the other virtual tours which will run to 28th March, 2021:
Holborn (Kingsway): three sites in one tour - led by an expert guide who will use never-before-seen footage, guests will join an exclusive virtual tour exploring three abandoned structures; Kingsway – which includes the only underground tram tunnel in the country, Aldwych and Holborn.
Brompton Road station - people can Zoom into Brompton Road station and discover, how, during the Second World War, the station was used as a top-secret control centre and bunker for Britain's Anti-Aircraft Division.
King William Street station - closed in 1900, King William Street was the first deep-level station to become 'disused' on the London Underground and you can find out about its short life before it closed. This special behind-the-scenes virtual tour lets viewers see what the disused station looks like today and how it is being used during the current Bank station extension project.
For more information visit www.ltmuseum.co.uk/virtual-tours
Hidden London exhibition extended to 31st December, 2021
When the museum opens once again, visitors will be able to explore its popular award-winning Hidden London exhibition in the Global Gallery.
Revealing the mysteries of the capital's 'abandoned' underground stations, the display delves into the secret wartime histories of Down Street and Clapham South as well as the creative ways forgotten subterranean spaces are being adapted for today's world.