Group rates are available on the river cruise operator's three festive itineraries sailing around Europe.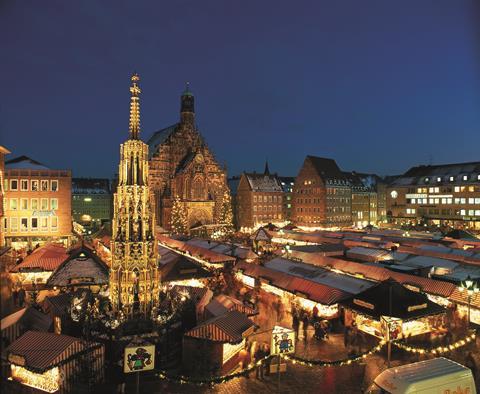 Christmas might be over for another year, but group organisers will be looking ahead to 2020 including the best markets to visit. Emerald Waterways has shared three winter itineraries that focus on all things festive:
15-Day Christmas Markets of Europe
Departing from Amsterdam on 1st December, passengers will visit 17 Christmas markets including Germany's Würzburg and Nuremburg markets as well as stops in Budapest and Vienna. There's said to be different highlights at each location – Cologne's colourful market stalls, Rüdesheim's Christmas Market of Nations and Amsterdam's traditional feel. Guided city tours are included in the cruise as well as a trip on a glass top canal boat trip in the Netherlands' capital.
8-Day Christmas Markets on the Rhine
For a shorter trip departing on 8th December, groups can sail down the European river, visiting the cities and towns of Amsterdam, Cologne, Koblenz, Mannheim, Heidelberg, Kehl, Strasbourg, Breisach and Basel – the latter's Christmas market features more than 180 stalls. In Cologne alone, travellers can see seven festive markets before exploring Strasbourg and some of the oldest examples in European history. Plus, passengers can join guided tours, wine tastings and other excursions in each destination.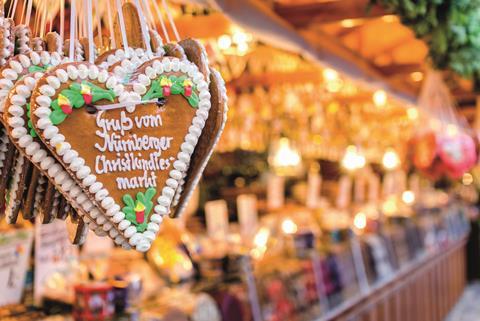 8-Day Christmas Markets on the Danube
Travellers hoping to venture further east can sail from Nuremburg to Budapest with this festive itinerary that calls at Regensburg, Passau, Dürnstein, Vienna and Bratislava. Vienna's Christmas markets are said to be a highlight, as are the wooden stalls of Regensburg located at the princely setting of Thurn und Taxis Palace. Additional excursions are available to book, such as tasting tours and concerts. The departure date is 12th December.
Group bookings are available on Emerald Waterways' Christmas tours, providing free travel for every 10th guest; £100 discount per person; and the choice of unlimited on-board drinks.