The focus of the Group Leisure & Travel Show, planned for 7th October 2021, will be on inspiration and group bookings for 2022.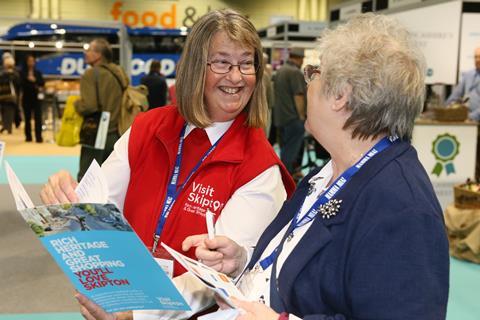 With so much in the news about holidays and leisure breaks, the show director of the Group Leisure & Travel Show, scheduled for 7th October at the Marshall Arena, Milton Keynes, has reassured visitors and exhibitors about the exhibition and the plans for a successful event this autumn.
Graham Yandell said: "The great thing about our show, which is the biggest and most successful in the group travel sector, is that essentially it is all about 2022.
"Group travel organisers and coach operators plan trips and visits many months in advance and our research confirms that the average planning time period is around six-months, with three-months normally being the minimum.
"Those exhibitors attending will meet quality organisers who are eager to get their groups back travelling and we know there is a huge appetite amongst leading GTOs to plan and book for next year. The perfect time to engage with the market will be on October 7th."
Plans for the exhibition are well under way and the celebrity speakers confirmed include travel pundit Simon Calder, and Flog It! presenter Paul Martin. Each will have a session in the Seminar Theatre with the opportunity for questions from visitors after their talks.
Seminars are free and open to all visitors to the show, which also offers free entry for group travel organisers.
Yandell added: "The amazing roll-out of the Covid vaccine and the forthcoming opening of venues means this will be one of the most important group travel events ever.
"With a superb range of celebrity seminar speakers and free entry, we expect a really successful show on 7th October and it's good to see the show is already well over 60% booked for stand space."
Event date is subject to ongoing Government rulings on public assembly and therefore the organisers reserve the right to make appropriate changes if required affecting the date or venue at their absolute discretion.