Borde Hill Garden in West Sussex will host a Specialist Plant Fair on 15th September, featuring a guest talk from Gardeners' Question Time panellist Pippa Greenwood.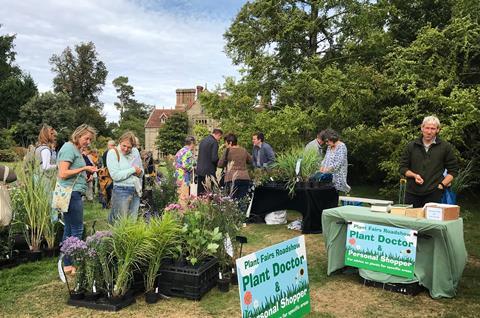 Following on from the success of last year's event, a range of plant nurseries will return to the gardens in Haywards Heath, organised by The Plant Fairs Roadshow.
Running from 10am - 3pm, garden lovers will be able to select plants from a host of UK growers, including those from the RHS Chelsea Flower Show, Hardy's Cottage Garden Plants, Daisy Roots and Graham Blunt's Plants, plus more.
BBC Radio 4's Gardeners' Question Time panellist and plant pathologist, Pippa Greenwood, will also give a specialist talk.
The talk named Keeping Pests at Bay the Natural Way, must be pre-booked and is an additional charge, but offers keen gardeners the chance to ask questions about how to keep plants healthy.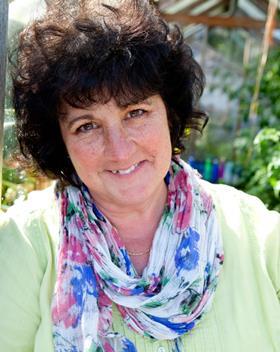 Colin Moat, chairman and events coordinator, said: "It's the outstanding range and quality of plants produced by our participating growers that makes these events such a success and they offer visitors the best plants at about two thirds the price of a garden centre."
Groups qualify for a discounted entry rate to the event.
What else to look forward to
Quentin Stark, the head gardener from Hole Park will be on hand as the resident Plant Doctor, diagnosing plant problems and issuing advice to gardeners.
Quentin will also act as a 'personal plant shopper', offering further knowledge on what to buy for different areas of the garden.
Visitors can take part in free guided tours of the garden by Borde Hill's gardening team which features dahlias, crocosmias, acteas, sedum and Japanese anemones, common in late summer.
A range of garden sculptures will also be on display as part of the annual sculpture exhibition.
About Plant Fairs Roadshow
Moat added: "Plant Fairs Roadshow is a collective of independent specialist nurseries who organise and promote their own events and are able to offer a wide range of locally grown, garden worthy and unusual plants to keen gardeners. We bring together expert growers and associated organisations to create memorable events at interesting and unusual venues."
Borde Hill Garden for groups
Groups can visit the gardens all-year-round and can benefit from a range of perks, including discounted entry if pre-booked and paid at least two weeks in advance. Other exclusive group offers include:
Bespoke catering options.
Free map to help you on your walk around the gardens.
Free car parking as well as an on-site coach park.
Free wheelchairs if reserved in advance.
Free admission for coach drivers and group organisers.
Free £5 meal voucher for coach drivers.