Organisers and coach operators can now book to visit the new RHS site which will open in Greater Manchester this July.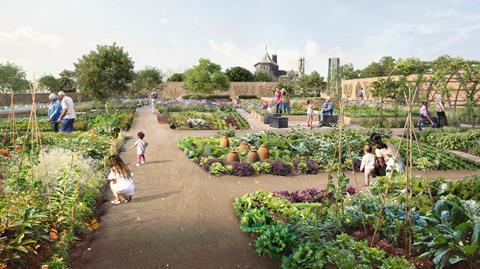 One of the largest gardening projects in Europe, the restoration of the historic 154-acre site at Worsley New Hall in Salford has been years in the making.
And RHS Bridgewater will open its doors to the public on 30th July with groups able to book from September onwards.
"It's the first time in more than 100 years that the RHS has taken on a garden project of this size. It will be an amazing resource for generations to come."

Anna da Silva, RHS programme director
The centrepiece is the 11-acre Weston Walled Garden; measuring the size of football pitches it's one of the UK's largest, comprising of 11 different gardens including The Paradise Garden, Kitchen Garden, Wellbeing Garden and Community Grow Spaces.
Other highlights include:
A reworking of the Lost Terraces between the lake and former site of Worsley New Hall.
A Plant Centre and space for a personal RHS Gardening Advice Service giving visitors science-based expert knowledge to help them garden at home.
The recreation of historic features such as the tree-lined Garden Approach.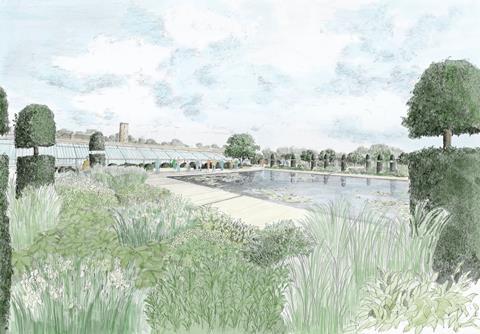 "We still have a tremendous amount of work to do before opening but thanks to a brilliant team, amazing local support and generous donations from multiple supporters, partners and members, we are on track and look forward to welcoming visitors this summer."

Richard Green, Head of RHS Garden Bridgewater
Richard continued: "RHS Garden Bridgewater is creating up to 100 jobs, from tree surgeons to therapists, as well as apprenticeships and learning opportunities.

"The garden will continue to grow with further investment into our ambitious future plans which include an arboretum, a Northern College of Horticulture, an architecturally stunning glasshouse and renovation of the lost Nesfield terraces."
Group bookings:
Organisers can contact groups@rhs.org.uk to arrange their trips. Staff have confirmed there will be group rates with details to be announced at a later date.