We report back from the opening of the new Gringotts Wizarding Bank attraction at Warner Bros. Studio Tour London - The Making of Harry Potter.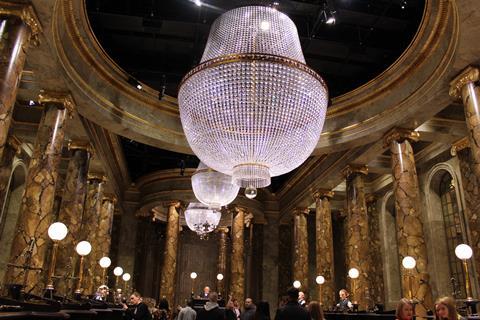 On Thursday, 4th April, GLT Magazine attended the launch of the new Gringotts Wizarding Bank at the Warner Bros. Studio Tour London - The Making of Harry Potter.
The event was bustling with members of the travel trade and others as everyone gathered underneath a giant model of the Ukranian Ironbelly dragon which was seen guarding the goblin bank in the eighth film, Harry Potter and the Deathly Hallows Part 2.
After drinks and canapes, the tour was opened for everyone to explore at their own pace, enjoy green screen simulators, taste Butterbeer (the famous Wizard drink from the series) and peruse the shops throughout.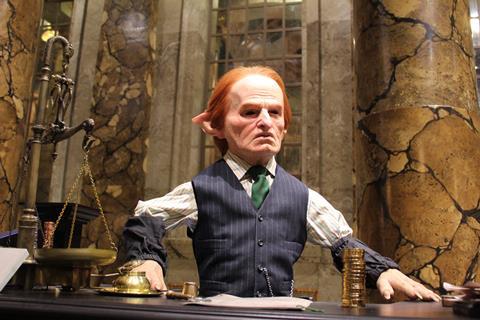 Stepping into Gringotts
For those who are unfamiliar with the story and film, Gringotts Wizarding Bank is located in Diagon Alley (althought it's not here at the Studios) and is run by goblins, which can be rather hostile creatures in the world of Harry Potter. Nevertheless the bank is renowned for glistening with gold and its immaculate presentation.
Entering the new attraction is breathtaking as you walk between towering marble pillars and underneath giant crystal chandeliers, it really does feel as though you've stepped into the magical world.
Meanwhile, you'll also discover models of some of the goblins who run the bank as well as costumes and prosthetics belonging to Bogrod, Griphook and many other goblin bankers.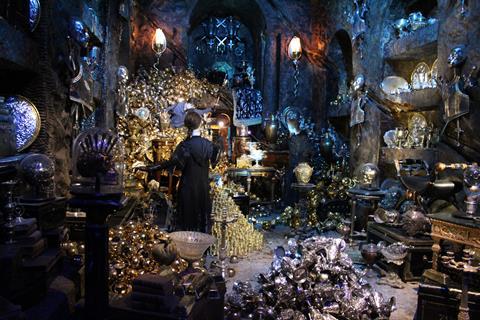 Upon exiting the bank, you'll explore the vaults of the Lestrange family, complete with thousands of pieces of gold as seen in Harry Potter and The Deathly Hallows Part 2, including the treasures of Bellatrix Lestrange, the Sword of Gryffindor and Helga Hufflepuff's Cup, one of Voldemort's many Horcruxes.
What you'll see next is astonishing - but we'll let you discover it for yourselves when visiting!
Other highlights of the tour
The tour is now much longer than it was when it opened in 2012, with many new additions and sets being added over the years.
Highlights now include the Knight Bus, Number 4 Privet Drive, The Hogwarts Express, The Forbidden Forest and of course The Great Hall.
Group tickets are available for those with ten or more members.
For more information, visit www.wbstudiotour.co.uk.