See who won at the Group Leisure & Travel Awards ceremony, watch exclusive interviews and check if you were caught on camera.
The 2018 event took place on 10th October with 350 guests in attendance at the Hilton Birmingham Metropole. Several months of promotions, voting, judging and build-up concluded with an amazing dinner and ceremony.
TV personality, journalist, author and performer Gyles Brandreth ensured plenty of fun was had as the winners were announced and presented with their accolades.
Voted for by readers of Group Leisure & Travel magazine, the annual Reader Awards celebrate first class destinations, attractions and providers across group travel.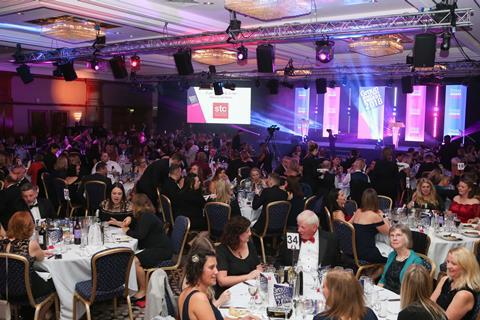 Celebrating group travel
There were some exciting changes this year, not least with all finalists being revealed ahead of the ceremony itself.
After presenting the awards, Gyles, best known for his appearances on programmes such as the BBC's The One Show and QI said: "These are all people in the happiness business, what they do is give other people pleasure.
"Tonight we have been saluting the people who have done it right and we were saluting the venues, the places, the countries that provide the attractions that people want to go and see.
"All that was best in Britain was on show tonight and being celebrated tonight – so of course we're happy."
Individual awards were presented on the night to Barbara Flood of Warner Leisure Hotels who won The Excellence Award, for great service to people organising group experiences.
The hotly anticipated Group Travel Organiser of the Year Award® was won by Olivia Goodfellow of the Enfield Over 50s Forum. Following her nomination, Olivia was chosen by a judging panel for her commitment and passion in organising trips for members of her group to a whole range of destinations.
A special awards brochure and review will be included in the November edition of Group Leisure & Travel magazine.
2019 GLT Awards
The 2019 awards promotion will launch in January. Voting will open in the spring. If companies are interested in supporting the initiative go to the Awards page of the Media Pack for more information.
The 2019 Awards will be held on Wednesday 9th October, 2019 at the Hilton in Milton Keynes, at Stadium MK. The event, as ever, will take place the night prior to the Group Leisure & Travel Show which will be held the following day at the Marshall Arena adjacent to the hotel and part of the stadium complex.
For more about the awards head to www.groupleisureandtravel.com/awards