Take That star Gary Barlow is set to add his own twist to musical entertainment on board P&O Cruises' flagship, Iona, which launches in May.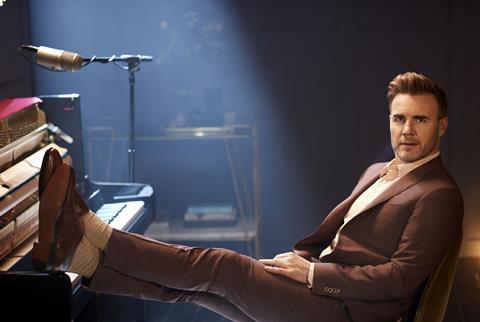 The multi-award winning singer is P&O Cruises' new ambassador, with his first role being musical director of The 710 Club on board Iona.
As musical director, Gary will aim to make the intimate bar an exciting live music venue at sea, showcasing a variety of performances to appeal to an audience of largely British passengers.
The late-night venue will also act as a platform for up-and-coming musicians.
Paul Ludlow, president of P&O Cruises, said: "We are immensely proud to have someone of Gary's stature and talent working with us as brand ambassador.
"Gary's impressive career speaks for itself and he will bring his vision and personality to our new The 710 Club; from guiding the resident band, selecting future performers and playlists and even shaping the interiors and signature cocktails.
Gary Barlow continued: "I want The 710 Club to be a celebration of great music and great talent. As its musical director, I want to give a unique experience for people who love music as much as I do.
"Music has been such a massive part of my life – and taken me on so many journeys and adventures. I'm hoping to pass this on to all the guests in my club."
About Iona
The new LNG-powered (liquefied natural gas) ship, with 5,200-guest capacity, will be the largest ship built for people in the UK.
Groups on board will be able to make use of a three-deck atrium in the heart of the ship as well as SkyDome – a specially designed glass dome.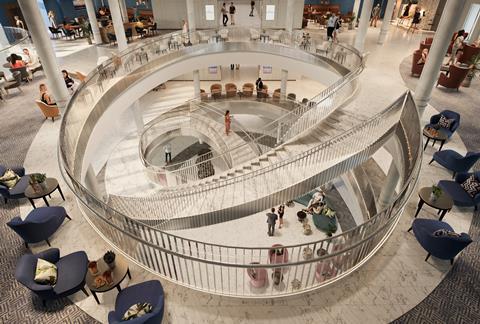 The SkyDome will be a world first at sea, providing a space for relaxing in all weathers and entertainment, featuring aerial performers and different live acts.
When complete, Iona will sail to a range of locations across Europe, including the Canary Islands, Spain and Portugal.
Ionafest
For an even more special experience, groups can book their place at Ionafest, welcoming DJs, television comedians and entertainers on a week-long cruise aboard the new ship.
Just some of the celebrities announced for the holiday running along the Norwegian Fjords are Jo Whiley, Chris Ramsey and Alex James.
Performers will play across the ship's seven venues while the main stage will allow guests to dance underneath the ship's SkyDome.
Paul Ludlow added: "This really is an experience of a lifetime, a complete one-off."
For more information about all holidays offered by P&O Cruises, visit www.pocruises.com.
Interested in ocean and river cruising?
Make sure you opt-in to receive our monthly 'Cruise Culture' e-newsletter for the best ideas and offers, news stories and features.
Find out how