Tickets are now on sale for Footloose The Musical's 2020 tour around the UK, starring Pop Idol singer Gareth Gates.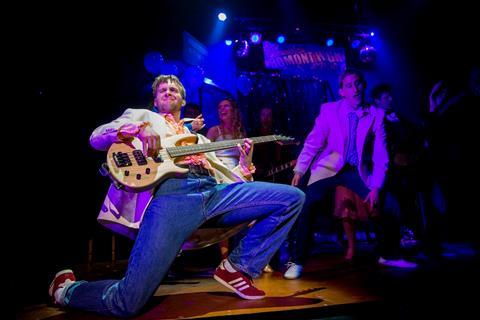 After two well-received tours a 2020 run has been announced for Footloose The Musical, which is based on the 1984 film. The story follows Ren (played by Kevin Bacon in the original film), a city boy who is forced to move to Bomont, a rural town where rock music and dancing aren't allowed. Classic '80s songs will feature in the musical, including Holding Out for a Hero, Almost Paradise and of course, the iconic title track.
"I was born in 1984, the year Footloose the movie was first released; I used to watch the movie lots as a kid not knowing some years later I'd be playing the 'cowboy that can't dance' on stages up and down the country. I'm a terrible dancer, so it's pretty much Life imitating Art!"

Gareth Gates
The full cast list hasn't been announced, but it has been confirmed that Gareth Gates will reprise the role of Willard, a Bomont local befriended by Ren. Gareth Gates is known for coming second (after Will Young) in the television show Pop Idol in 2002, and for being the youngest ever male solo artist to debut at number one in the charts. This isn't his first foray onto the stage; he has appeared in productions of Les Misérables, Legally Blonde and Joseph and the Amazing Technicolour Dreamcoat.
Footloose The Musical will open on 24th April 2020 and tickets are now on sale for the following venues, with additional dates to be confirmed:
New Wimbledon Theatre, 24th April
Birmingham Alexandra Theatre, 4th May
Queen's Theatre Barnstaple, 18th May
Sunderland Empire, 25th May
Llandudno Venue Cymru, 1st June
Aberdeen His Majesty's, 8th June
Brighton Theatre Royal, 22nd June
Milton Keynes Theatre, 29th June
Peterborough New Theatre, 6th July
Malvern Theatre, 13th July
Blackpool Opera House, 20th July
Edinburgh Playhouse, 27th July
Glasgow King's Theatre, 3rd August
Producers have said that Gareth Gates will be performing on selected dates; to find out more, visit the website.
Groups should visit the venue's website to purchase tickets and find information on group benefits.