Tour operator G Adventures has launch a new range of tailor-made travel solutions covering 11 destinations after an "increased demand" for customised trips.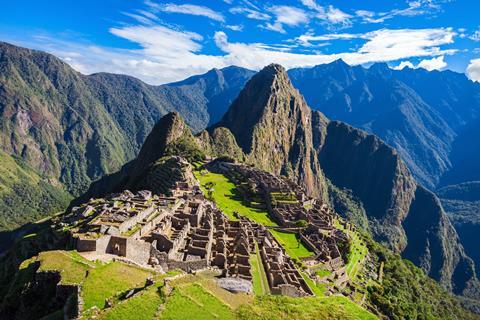 G Adventures said there had been an increase in requests for customised trips and private tours in the past year.
It has launched the new option for 11 different destinations; Botswana, Cambodia, Costa Rica, Peru, Ecuador (including Galápagos), India, Laos, South Africa, Thailand, Vietnam and Zimbabwe, with two or three sample itineraries available for each as inspiration for travellers making a TailorMade request.
Bruce Poon Tip, founder of G Adventures, says there has been a distinct gap in the market for tailor-made travel solutions in adventure travel, specifically in the affordable and mid-market price ranges.
He added: "The flexibility of TailorMade means travellers can combine experiential travel with customisation. While we've recognised an opportunity in the mid-range travel market, we'll also be able to cater to higher-end tastes in transport, meals and accommodation.
"Most importantly, when booking a TailorMade trip all travellers are still booking what G Adventures is best known for, which is socially responsible travel. Our 'G for Good' social enterprise projects are available as an option to visit in all 11 launch destinations, and when travellers use our recommended suppliers their money stays in the local economy."
The new Tailormade tours are available for groups of nearly any size and are aimed at those who enjoy G Adventures' style of travel, but want to create an itinerary that caters to their unique needs.
Sample tour
Tailormade Peru: Machu Picchu Adventure is an eight day trip beginning in Lima, the capital of Peru. The sample itinerary includes:
Time in the historic Cusco to acclimatise to the altitude and explore.
A full day/guided tour of the Sacred Valley with a stop at the G-Adventures' supported women's weaving co-op.
A Machu Picchu Guided Tour - time to explore the UNESCO World Heritage site.
The idea is that groups can begin with the sample itinerary and change the optional activities on each trip to suit their individual requirements and tastes.
Jeff Russill, senior vice president, marketing and product, G Adventures, says demand for customisation is being seen across many industries as consumers look to indulge in more one-of-a-kind experiences.
For more information on the tours visit www.gadventures.com/travel-styles/private-travel/.
About G Adventures:
The adventure tour operator, which has been operating since 1990, offers a huge selection of affordable small-group tours, safaris and expeditions to more than 100 countries.