The full cast for the West End production of The Worst Witch has been revealed, flying onto the stage at the Vaudeville Theatre in London from 24th July.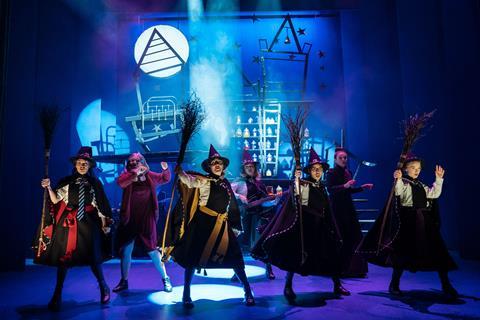 Reprising their roles for its West End premiere, Danielle Bird will play the part of Mildred once more and Rosie Abraham will portray the jealous Ethel.
Following a previous nationwide tour, the show will feature in the West End for a limited run, ending on 8th September.
Groups of eight or more will receive discounted tickets on all performances except on Saturdays.
About the show
Emma Reeves created the story for stage, basing it on Jill Murphy's original books.
The show delves into the tale of 'an ordinary girl who finds herself in an extraordinary place: a school for witches'.
'Accident-prone Mildred Hubble and her fellow pupils leave a trail of mayhem behind them as they find themselves at the centre of a battle that's being fought for their future'.
The musical is also directed by Theresa Heskins, the 2017 winner of the UK Theatre Award for Best Show for Children and Young People.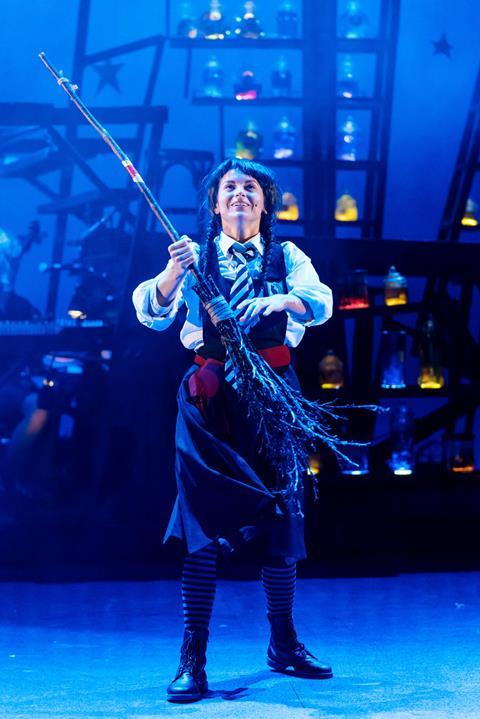 The full cast
Ethel - Rosie Abraham (Peter Pan Goes Wrong, Dr Jekyll and Mr Hyde)
Mildred - Danielle Bird (Aladdin, Astley's Astounding Adventures)
Miss Bat/Musician - Molly-Grace Cutler (Priscilla Queen of the Desert, Beauty and the Beast)

Fenella/Musician - Meg Forgan (We'll Live and Die in These Towns, The Coolidge Effect)
Miss Hardbroom - Rachel Heaton (The Odd Couple, Creditors)
Maud - Rebecca Killick (The Girl with Incredibly Long Hair, The Last Mermaid)
Drusilla - Emma Lau (Table, Foreign Goods 3)
Miss Drill/Musician - Megan Leigh Mason (Down and Out Live, A Christmas Carol)
Agatha/Miss Cackle - Polly Lister (The Snow Queen, 101 Dalmations)
Griselda - Lauryn Redding (Educating Rita, Oliver Twist)
Enid - Consuela Rolle (Into the Woods, The Wizard of Oz)