Fred. Olsen Cruise Lines has unveiled its 2024/25 holidays, featuring specially timed sailings so groups can uncover history, wildlife and nature across the globe.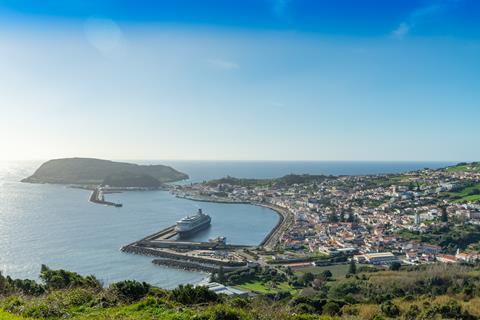 The programme for 2024/25 includes opportunities to follow natural bird migrations, witness meteor showers, experience one of the world's largest carnivals and the chance to spot wild polar bears on a specially planned diversion away from a well-sailed route.
For the first time since 2019, the itineraries also feature an 11-night 'mystery cruise' setting sail from Southampton in November 2024 – with guests able to follow in the footsteps of explorers as they guess their next port of call.
The cruise line, which has a dedicated group sales department offering support and discounts for groups of a certain size, has departures from Liverpool, Newcastle, Rosyth, Dover, Southampton and Portsmouth in 2024 and 2025.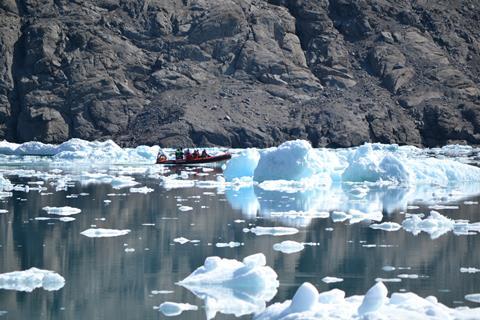 Martin Lister, head of itinerary planning and destination experience at Fred. Olsen Cruise Lines, said: "This has been a particularly exciting programme to curate, and we have taken inspiration from both natural and organised events in the destinations to create some really imaginative and unusual itineraries.
"Some of the highlights include chances to witness the Perseid Meteor Shower in sailings to the Azores, to seek out the phenomenal Northern Lights in adventures to the Arctic or to visit the beautiful Norwegian Fjords in the spring when the waterfalls are at their strongest."

Martin Lister, head of itinerary planning and destination experience at Fred. Olsen Cruise Lines
"There are many opportunities to uncover ancient history and fascinating cultures too, including in sailings to the Adriatic, Mediterranean and the Baltic regions. Of course, we will be making the most of the smaller size of our ships where we can too, allowing us to visit smaller ports away from the well-sailed route, and dock closer to the centre of the destinations."
Some of the group perks with Fred. Olsen
Free cruise places for group leaders if you hit a group passenger target (targets usually vary between 15 and 30 guests).
Funding towards coach transfers to/from the port or airport (subject to availability).
Free group drinks party, inc. wine, sherry, soft drinks and cold canapés (subject to minimum numbers).
Private group Afternoon Tea (on request).
Free support arranging exclusive group shore tours (on request).
Group photograph (on request).
Cruising highlights
Springtime Norwegian Fjords in Five Nights cruise, departing from Newcastle aboard Balmoral on 23rd May 2024: sailors can learn about the changing shape of the Briksdal Glacier with a geologist on tour from Olsen, hike Mount Fløyen with a local to view the fjordland from a perspective away from the main tourist route and enjoy scenic sailing from Nordfjord to Jostedalsbreen Europe's largest inland glacier.
Maritime Cities & Sailing Events of the Baltic cruise, departing from Dover aboard Borealis on 27th June 2024 (14 nights): this trip calls into Kiel and Helsinki to coincide with the world-famous Kiel Week Regatta and the Tall Ship Races 2024 events. Cruisers will also explore Tallinn's Medieval Old Town and visit its cathedral with a local bell ringer as well as learning more about the German architecture from the Hanseatic period.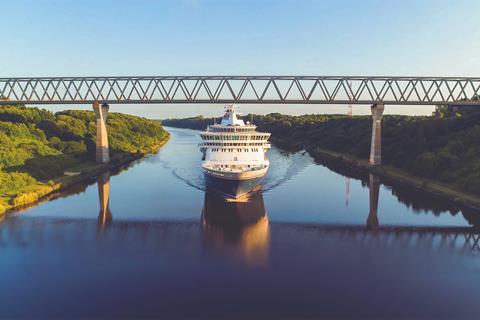 Discovering the Arctic's Wildlife and Remote Landscapes cruise, departing from Liverpool aboard Bolette on 19th July 2024 (27 nights): timed to coincide with the world's largest concentration of humpback whales off the coast of New Foundland, with ORCA Ocean Conservationists on board, this cruise will also offer the chance to witness a wild polar bear in Arctic Canada and sail the mountains and glaciers of Prins Christiansund and weave through the icebergs of Qooroq Ice Fjord.
Spain, Portugal and the Spectacular Bird Migration cruise, departing from Liverpool aboard Bolette on 1st September 2024 (11 nights): join cruise wildlife experts as you sail the Strait of Gibraltar to spot eagles, storks, harriers, ospreys and vultures as they migrate south. Passengers will also learn to dance the flamenco and taste tapas in Cádiz, Spain, their region of origin, and look out for cetaceans such as beaked, toothed and baleen whales along the Portuguese coast.