Fred. Olsen Cruise Lines has released its 2022/23 cruising programme with 126 new voyages and additional regional departures from London Tilbury and Belfast.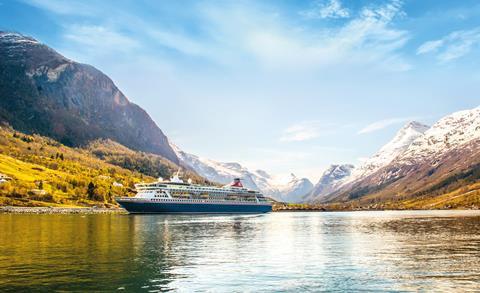 The programme includes closer to home excursions around the British Isles and shorter, five-night breaks with departures from eight UK ports.
The Fred. Olsen fleet will sail into a number of maiden ports in 2022/23, including Hakata and Nagoya in Japan; Crotone, Gallipoli and Monopoli in Italy; Lyngdal in Norway and Louisbourg in Canada.
There will also be another opportunity to relive history when Braemar returns to the narrow Corinth Canal in Greece in spring 2023.
Martin Lister, head of itinerary planning and destination experience, said: "Every year we craft our new itineraries from scratch to ensure that we continue to offer our guests exceptional experiences in the destinations they visit with us. This has felt even more important this year, with the past 12 months having left us all dreaming of our next adventures and really considering what we all want from our holidays."
He said there were more options for those looking for shorter cruises on board smaller-sized ships adding:
"Our ships really come into their own in the Norwegian fjords, and of course we are continuing to celebrate that. Aboard our smaller-sized fleet, guests will be able sail size-restricted waters, away from the well-sailed route, right into the heart of the fjordland.
"But the shorter escapes are not just bound to Norway, with sailings to Belgium, France, Denmark and Spain available in six nights or less, with many of these sailings made possible by the impressive sailing speeds of our new ships, Bolette and Borealis."
Highlights include an eight-night 'Scenic Isles of Scotland' cruise departing from either Liverpool or Belfast in 2022 and cruising by Fingals Cave, Duart Castle to name but a few.
Croatia and Italy itinerary among no-fly cruise options
Small ship Braemar will set sail on the 27-night Adriatic trip in October 2022, with the cruise line saying it has been designed to showcase the well-celebrated icons and many hidden gems that Croatia and Italy have to offer.
With architectural feats and natural scenery being promised by the winner of the Best Cruise Line Award at last year's Group Leisure & Travel Awards, groups can begin making enquiries about the trip.
Some of the ports of call on the journey include Cádiz in Spain, Gallipoli in Italy, Dubrovnik in Croatia and Lisbon in Portugal.
Martin Lister added said: "The Adriatic is a real treasure, rich in history and culture all ready to be explored. From the walled cities of Split and Dubrovnik and the fortress city of Kotor to the canals of Venice and Chioggia, there are many tales to be unravelled.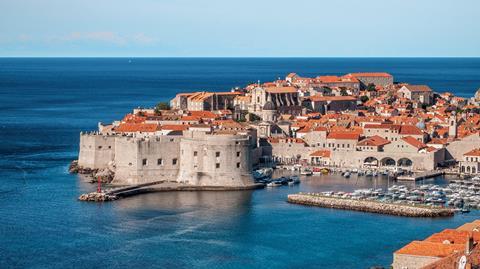 "Architecture aside, there are also many natural wonders to be enthralled by, from the cascading Skradinski Buk Waterfall of Croatia's Krka National Park, just a stone's through from Sibenik, to scenic cruising by Stromboli, a still-active volcano which juts from the Mediterranean, and of the fjord-like Bay of Kotor in Montenegro."
"There are many natural wonders to be enthralled by."

Martin Lister, head of destination experience and itinerary planning, Fred. Olsen Cruise Lines.
"What makes this cruise even more exciting is that so much of it is made possible by Braemar's smaller size, allowing us to sail much closer to the heart of these incredible destinations and visit places that would otherwise not be accessible."