Fred. Olsen's new Caribbean-based 'voluntourism' opportunities will encourage guests to give back to the community, with opportunities to visit local schools and participate in coastal-clean ups.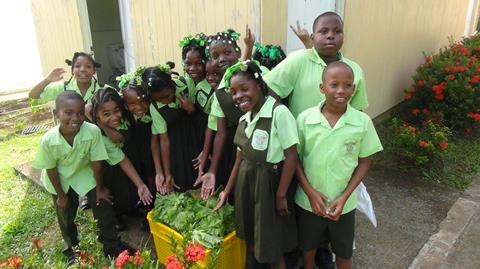 The cruise line's new shore tours will take its guests away from the traditional tourist trail on its Caribbean itineraries.
Clare Ward, director of product and customer service for Fred. Olsen Cruise Lines, commented: "Our new 'Closer to the Real Caribbean' concept is aimed at helping our guests to provide support and assistance to communities in the Caribbean, a destination that they cherish and care about a great deal.
"We know from our pre-cruise surveys that our guests look forward to our 'Scenery & Wildlife' and 'Community & Way of Life' shore experiences the most on the majority of our Caribbean cruise calls, and we therefore felt that we should offer our guests the opportunity to be able to work together and 'give something back' to the destination."
Examples of the 2019 'voluntourism' shore excursions
Saint Lucia School Visit: Guests will visit a local school, where they will be able to participate in classes and assist students in the school's vegetable garden, which is used to provide their daily lunches. Before returning to the Braemar, guests will be taken on a sightseeing drive through the local countryside and lush rainforest.
Dominica Trail Clean-Up & 'Keepin' It Real' Experience: This tour will provide guests with the chance to assist in the rebuild of one of the island's many nature trails that were destroyed by Hurricane Maria in 2017. Another experience included in the itinerary is a trip to the fishing village of Toucari, where guests will have the chance to relax on the beach and swim, snorkel, paddleboard or kayak in the sea, before returning to the Braemar.
Fred. Olsen's other Caribbean cruises
In addition to its voluntourism cruises, Fred. Olsen will be offering a variety of fly-cruises in 2019, on board the Braemar. Cruises will include a 14-night island-hopping trip in the Eastern Caribbean, via Bridgetown in Barbados, in December.
Groups travelling with Fred. Olsen can benefit from free places for the group leader, funding towards coach transfers, free on board spend and a free groups drinks party, as well as much more.
For more information, visit www.fredolsencruises.com.